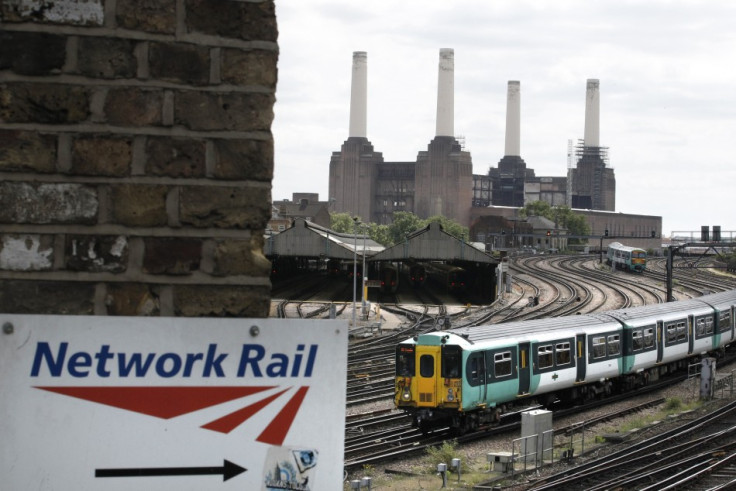 Rail customer satisfaction in the UK fell "significantly" in autumn 2014, according to data from an industry watchdog.
Statistics from Passenger Focus show that 81% of people were happy with the service that British railways offer – a drop of 2% on the previous year, which left it at a four year low.
The survey took into consideration 27,000 commuters' opinions on topics such as availability and attitudes of staff, on board security and toilet facilities.
Individually, customers were most satisfied with the Heathrow Express and Grand Central companies, who both scored a rating of 94%.
At the other end of the scale, Southeastern's satisfaction score plummeted by 11% to finish bottom of the ratings with 74%.
After receiving the worst score, Southeastern managing director David Statham said: "We recognise that we have a lot more work to do to ensure that our passengers are more satisfied with the service that we provide.
"Over the next three years we're investing more than £70m in the things that our passengers tell us are important to them."
Punctuality of trains is considered a big factor in the satisfaction ratings, and this year customers rated promptness at 77%, 2% lower than last year, while just 45% felt that they were getting value for money.
"Rail passengers' satisfaction is driven by getting trains on time," said Anthony Smith, chief executive of Passenger Focus.
"Many are being let down - fare increases, billions in government investment and promises of improvement don't seem to be delivering change on the ground.
"Passengers do not care who is to blame for things going wrong and for some of them the timetable is a work of fiction. If it really is the case that better day-to-day performance can't be achieved, then an honest, open debate is now needed so that passengers might be able to trust the promises made by the industry again."
Michael Roberts, director general of the Rail Delivery Group, added: "To improve, we are working closer together as an industry to deliver better reliability so that more people can complete their journeys on time and improve information to passengers, particularly during disruption."