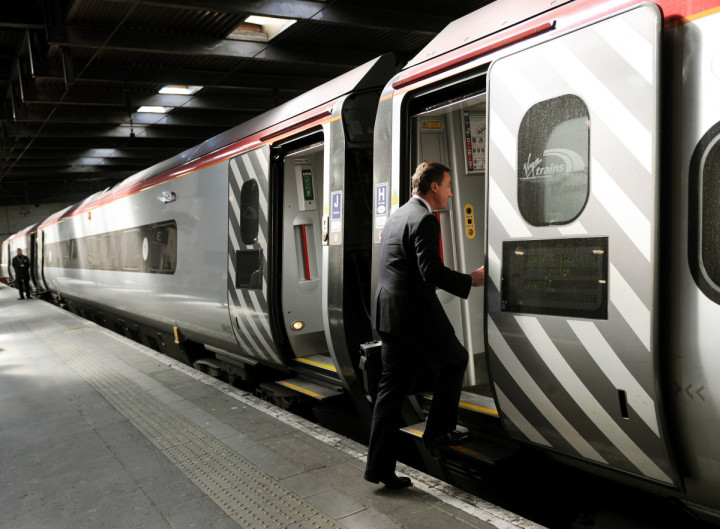 UK rail fares are expected to increase on average by 3.5% in 2015 after Retail Price Index figures for July were released.
The RPI was 2.5% last month, according to the Office for National Statistics. The price-rise formula is for regulated fares to rise by the rate of RPI plus 1%.
However, the so-called "flex" rule allows train companies the option to increase some fares by 2% above average, as long as the median remains at 1%.
Passengers, in particular UK rail commuters, are concerned this which could equate to an increase of 5.6% for some fares; an extra £300 on some season tickets.
The total surge in the cost of train travel will have jumped by 25% since the coalition came into power in 2010, according to the Campaign for Better Transport (CBT).
"With people's wages stagnating, and in some cases falling, the expense of taking the train to work has become a huge part of living costs," said Martin Abrams, a member of CBT.
"If the government doesn't put an end to above-inflation fare increases quickly, ordinary commuters will be priced off the train and could be forced into agonising decisions such as moving house or quitting their jobs."
Labour has based large chunks of its campaign for the 2015 general election around the extortionate cost of rail travel.
It has already highlighted that train commuters are already paying the highest fares in Europe without taking next year's increase into account, and added that it will abolish the flex rule.
Shadow Minister for Transport and Labour party politician Mary Creagh branded Prime Minister David Cameron a failure as a result of the rising cost of travel.
"David Cameron has failed to stand up for working people struggling with the cost-of-living crisis," she said.
"He's allowed train companies to sting passengers with inflation-busting fare rises of over 20% since 2010, costing them hundreds of pounds."