Going for a third election would have been "too high a risk", the Spanish socialist party said after they voted for a resolution that will allow Prime Minister Mariano Rajoy's conservative party to form a minority government. Confirming the results of the voting, the Spanish Socialist Workers' Party or PSOE tweeted that their party will remain the main opposition.
The deadlock in Spanish politics began in December 2015 when Rajoy lost his overall majority in parliament and then again failed to win a majority in a re-election held in June. On Sunday (23 October), the socialists voted 139 to 96 for abstention when Rajoy put his Popular Party (PP) government to a vote in parliament, paving the way for his second term as prime minister.
The decision by the second largest party came after they removed their leader Pedro Sanchez earlier in October as he was opposed to the resolution on abstention. Javier Fernández, the chairman of the management committee of the PSOE, tweeted that the decision was taken by the party following a "frank, open and generous debate". He added that the intention was to "unlock the exceptional situation of the country", noting that voting for abstention does not mean "support" for the Rajoy government.
The socialist party was divided over the issue and many had objected to allowing Rajoy to form a government after he lost his overall majority last year. Josep Borrell of the PSOE believes that the party members voted for abstention because they wanted to avoid a third election. In both the previous elections, Rajoy's party won more votes than the socialists, though he failed to win a majority.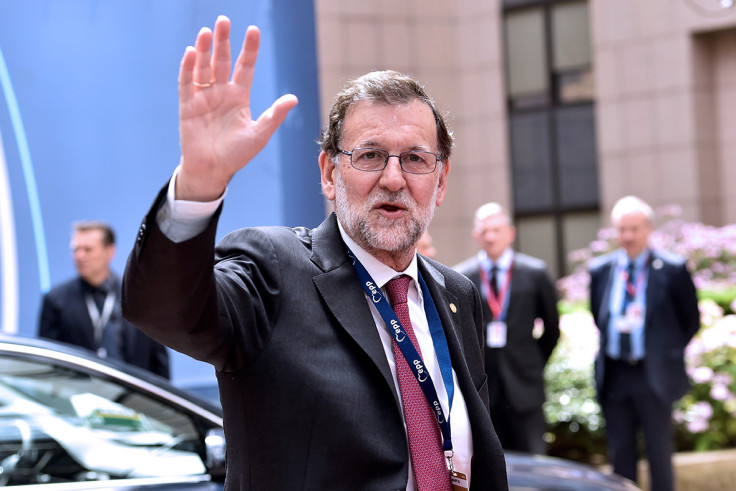 Borrell warned in a tweet that Rajoy will now "want to impose conditions [on us] rather than accept ours" and the party is no longer in a position to bargain.
The party, however, maintained that their priority is to win the confidence of the people first. Nobody wants Rajoy but with the current situation, there needs to be a stable political situation in the country, one of the tweets said.
Guillermo Fernandez Vara, who led the rebellion against Sanchez, wrote in a blog that their party could only act as a "true opposition" once Rajoy was back in power. "Right now, with the worst results in our recent democratic history, the PSOE finds itself in a key situation," the BBC quoted him as saying in his blog.