Spain overturns Catalan bullfighting ban
The Catalonia autonomous region had originally banned bullfighting in 2010.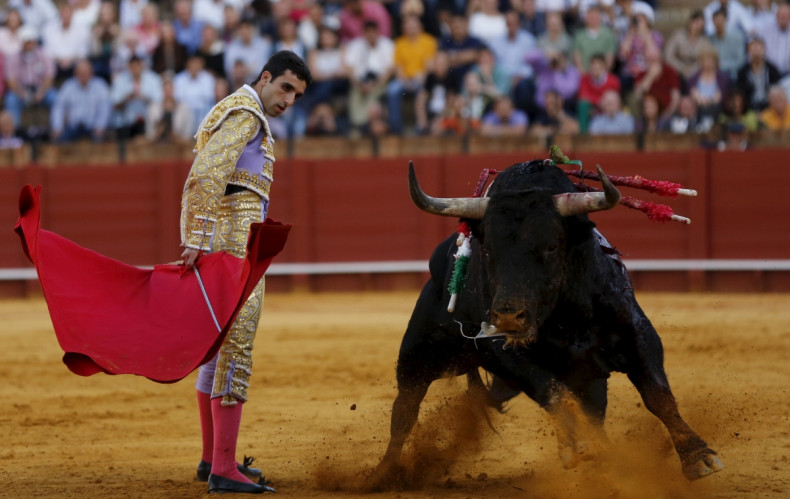 The Constitutional Court in Spain has overturned the ban on bullfighting, passed by the Catalonian parliament in 2010. The Catalonia autonomous community can regulate bullfighting but cannot ban them.
The court voted to annul the ban by eight votes to three, citing that the law encroached on the competence of the State in maintaining culture – the ban was reportedly declared "unconstitutional".
Bullfighting is a controversial issue in Spain, with supporters saying it is an important part of Spanish heritage while others decree it a brutal blood sport.
This summer, semi-naked animal rights activists covered themselves in fake blood in Pamplona to protest the annual festival, which includes the famous running of the bulls.
PETA's International Director, Mimi Bekhechi, released a statement saying that today is "a dark day for Catalonia, for common decency, and for bulls – who may, once again, be terrorised and tortured in the region in the name of so-called 'tradition'."
"The Constitutional Court of Spain has undermined the will of the vast majority of Catalans – who want nothing to do with bloody bullfighting spectacles, in which animals are repeatedly speared and stabbed to death. Bullfighting must stop – if not because the law requires it, then because it's the right thing to do."
Humane Society International / Europe (HSI) called the decision "morally retrograde". HSI Executive Director Dr Joanna Swabe said: "This decision flies in the face of the clear wishes of Catalan citizens and politicians who, we are sure, will robustly defend their right to outlaw such animal cruelty."
HSI said that in a meeting on Wednesday, which included other animal rights groups, Catalonia's Minister of Territory and Sustainability "vowed to resist any return to bullfighting in Catalonia."