An escalating dispute between Turkey and the Netherlands comes just days before the Dutch elections amid a campaign dominated by issues of identity. Hundreds of pro-Turkey protesters scuffled with police in Rotterdam on Sunday (12 March). The image of Turkish flag-waving protesters clashing with riot police may affect the outcome of the election. Although the situation may seem to play into the hands of Geert Wilders and his anti-immigrant platform, some say Prime Minister Mark Rutte may have bolstered his image as a tough leader who refuses to bow down to Turkish threats.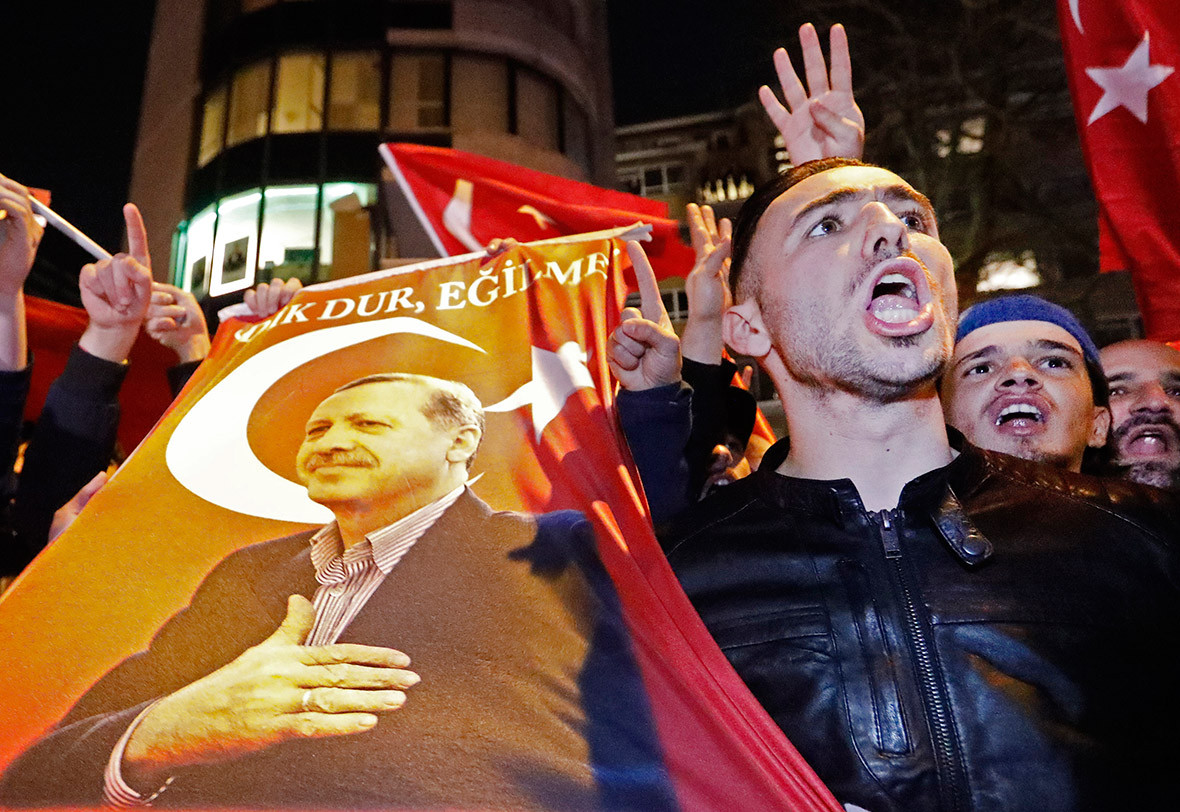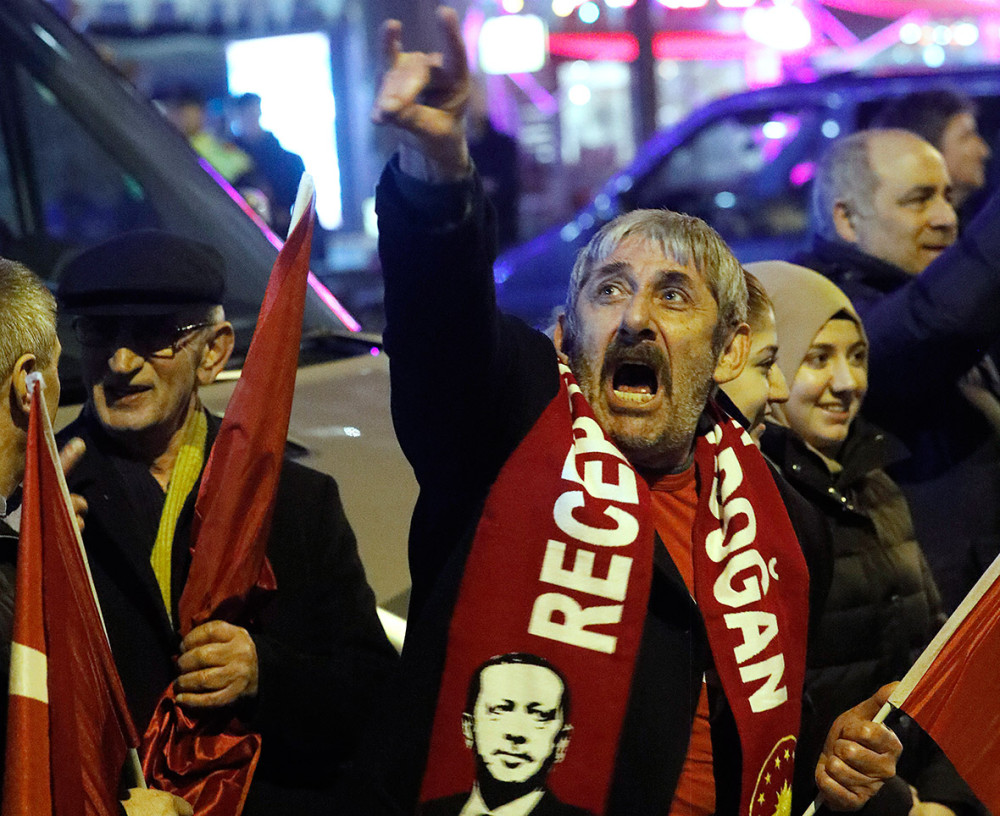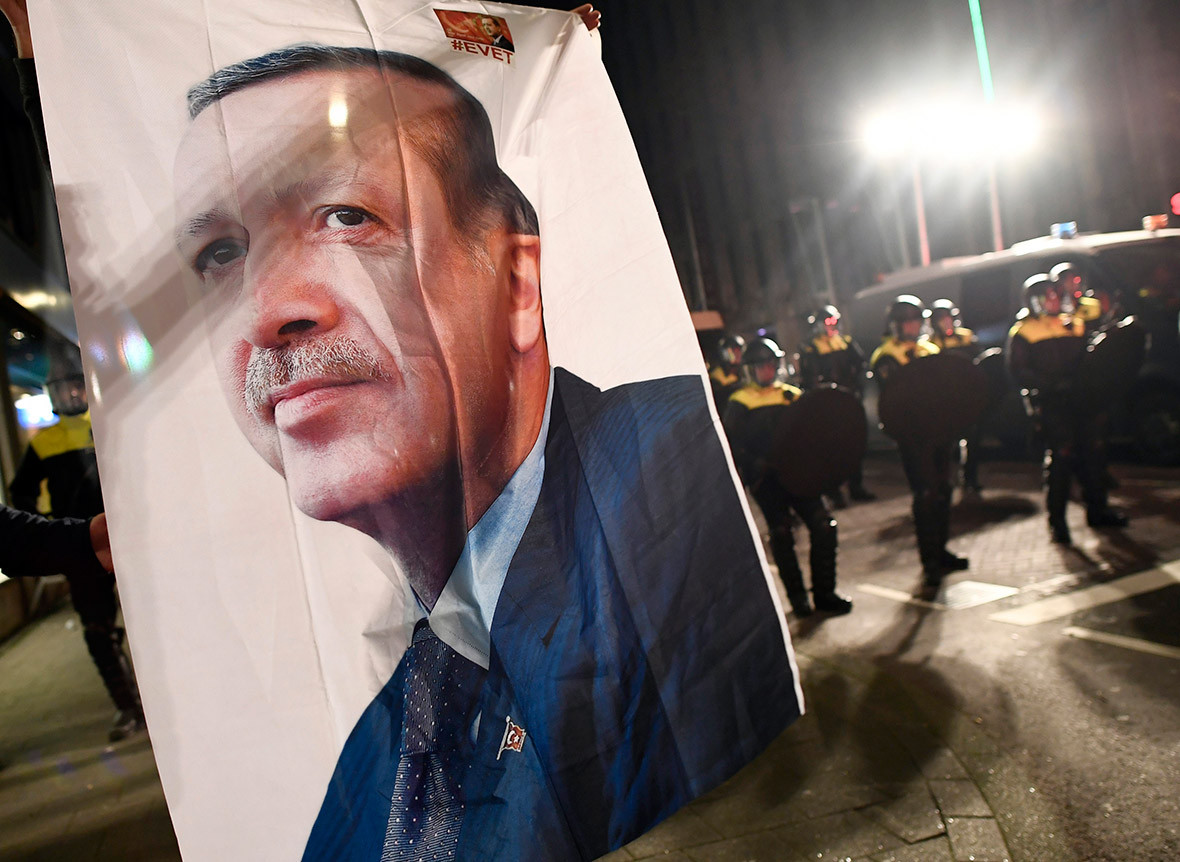 Rutte enraged Ankara by refusing to let Turkey's foreign minister land in the Netherlands on Saturday (11 March) and denying the country's family and social policies minister access to the Turkish Consulate in Rotterdam. Turkish President Recep Tayyip Erdogan responded by calling the Dutch "Nazi remnants." The diplomatic row comes at a time when relations between Turkey and the European Union have been steadily worsening, especially in the wake of Erdogan's actions since last year's failed coup. More than 41,000 people have been arrested and 100,000 civil servants fired from their jobs.
Turkey summoned the Dutch envoy in Ankara on Monday (13 March) to complain about the actions of Rotterdam police against Turkish protesters over the weekend, foreign ministry sources said, as the row over Ankara's political campaigning abroad widened.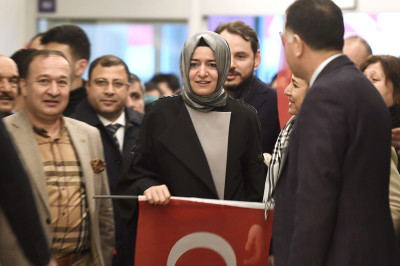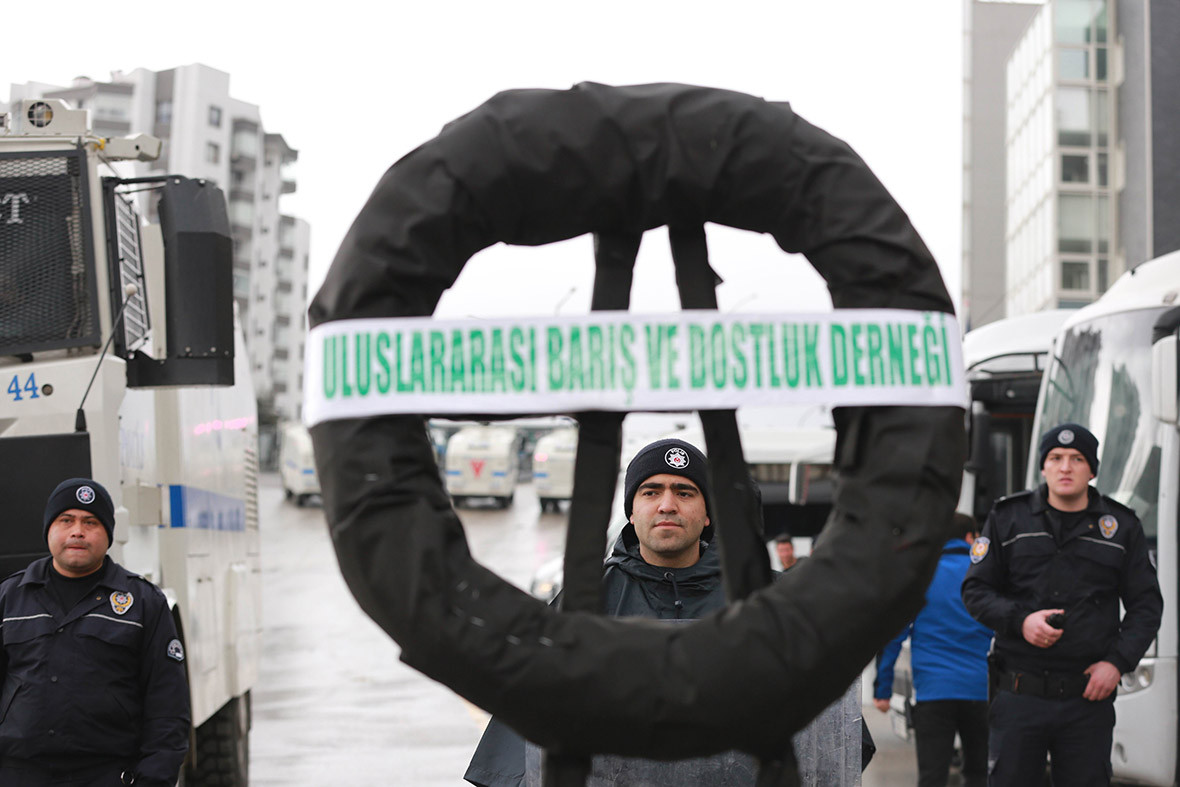 The protests, which were held in Rotterdam and Istanbul, came after the Netherlands joined other European countries in stopping Turkish politicians holding rallies, due to fears that tensions in Turkey might spill over into their expatriate communities. Demonstrations were also held outside the Dutch Consulate in Istanbul. The rallies are intended to drum up support among Turks living in Europe to back a referendum (16 April) to move the country from a parliamentary to a presidential republic, giving Erdogan more powers including appointing ministers, choosing judges and enacting laws.
With just days until the Dutch election, which will be held on 15 March, Rutte said he was doing everything to de-escalate the fall out. The Dutch government is fearful of any pro-Erdogan rallies sowing division within the Netherlands' Turkish population during already-heightened tensions in the country.