A reenactment of the first landing of St Patrick on Irish shores took place at Inch Abbey in Downpatrick, Northern Ireland on 12 March, ahead of St Patrick's Day.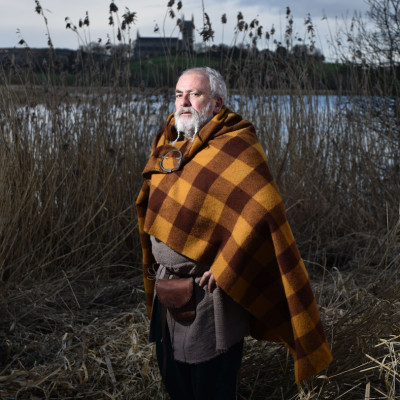 St Patrick's Day was made an official Christian feast day in the early 17th century. It celebrates the patron saint of Ireland, the arrival of Christianity and Irish culture. St Patrick is one of Christianity's most widely known figures. It is often assumed Saint Patrick was born in Ireland, but Patrick is said to have been born in northern Roman Britain around 387BC.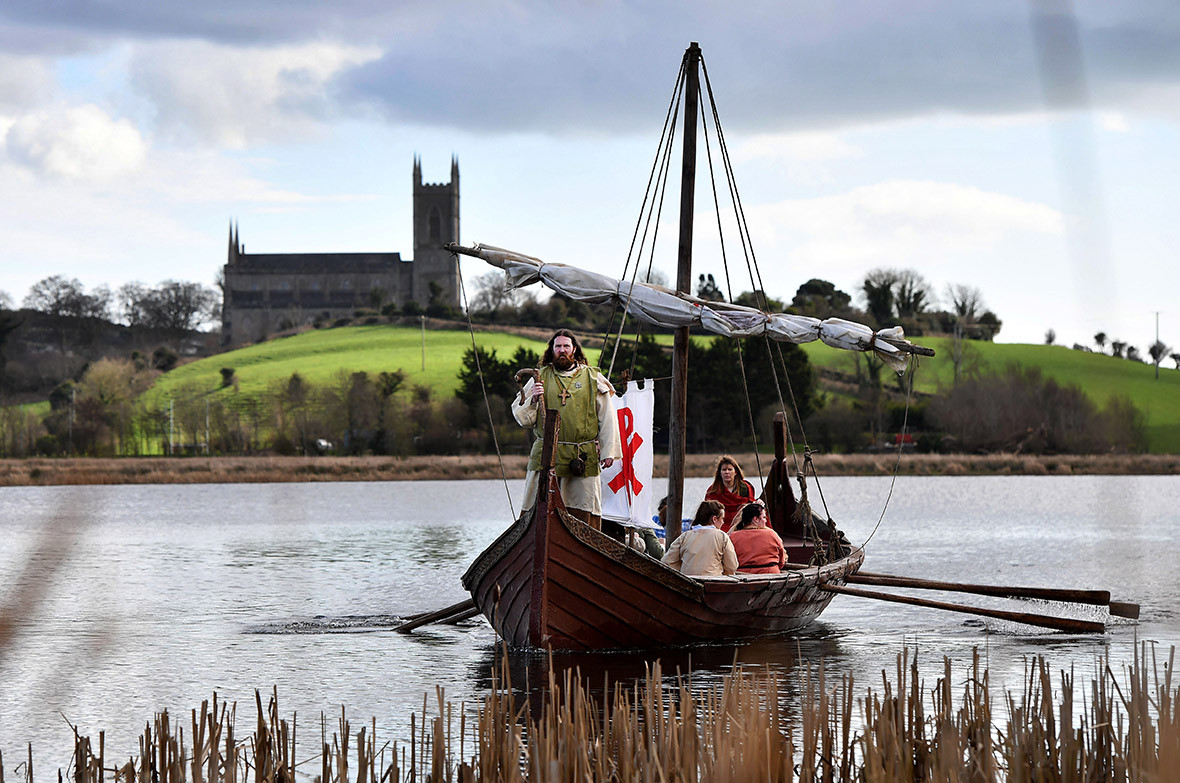 According to the Confession of Patrick, St Patrick was captured by Irish pirates at the age of 16 and brought to Ireland as a slave – where folklore states he tended to pigs and sheep on Slemish Mountain in County Antrim. During this period, it is said he developed a profound Christian faith. Patrick fled his captors after six years, claiming he had heard a voice telling him that he would soon go home and that his ship was ready. He travelled to a port around 200 miles away, where he persuaded the captain of a ship to let him on.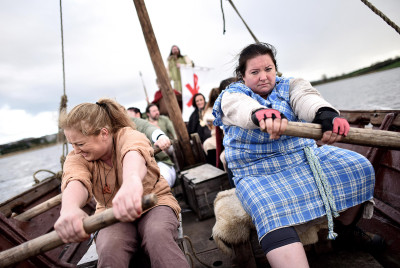 After three days of sailing, they landed in Britain, where Patrick walked for 28 days. Eventually, he returned home to his family before moving to France to study for the priesthood. Patrick was ordained a priest and then a bishop. He returned to Ireland and played a big part in converting the country to Christianity. King Dichu, the lord of the soil, was his first convert and the first person to erect a Christian church under Patrick's direction. Patrick is said to have died on 17 March in the year 461. His remains are believed to buried at Down Cathedral in Downpatrick, Northern Ireland.
Getty Images photographer Charles McQuillian's photographed a reenactment of St Patrick's arrival on Irish shores, IBTimesUK presents a selection of his photos from the event: