Holi is perhaps the least religious of Hindu festivals, but definitely the most colourful. The riotous celebrations involve throwing coloured powders at friends and family, giving the holiday its popular name Festival of Colours.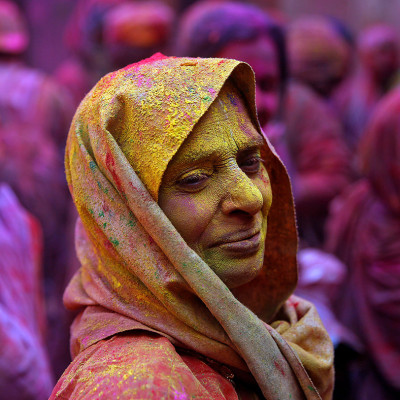 There are several legends behind the origins of this ancient religious festival. One theory is that the colourful ritual is based on the story of Lord Krishna's playful splashing of 'gopis' (wives and daughters of cowherds) with water, but it also celebrates the coming of spring.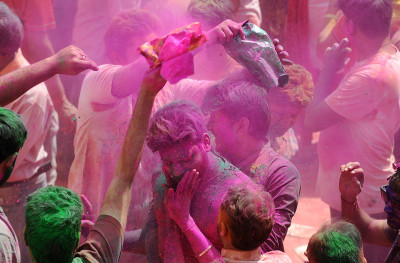 Being covered in colour brings relative anonymity, and in largely conservative India, this means Holi is a time when men and women and boys and girls can mingle with relative freedom. The city of Vrindavan in northern India is one of the few places where widows can celebrate Holi.
Indian tradition dictates that widows are barred from participating in any celebrations as their presence is considered ominous. Women whose husbands have died are often shunned by society and abandoned by their families. In Vrindavan, however, attitudes are changing, thanks to the work of Sulabh International, a non-profit organisation dedicated to improve the lives of widows. The campaign has been so successful that thousands of widows have flocked to Vrindavan, now known as "the city of widows".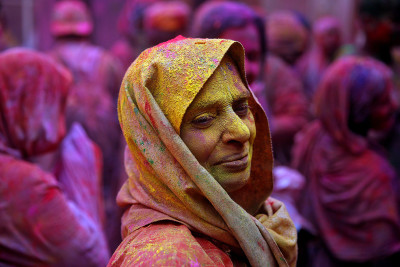 Holi is primarily observed in India and across the subcontinent, including Pakistan, where security was exceptionally tight around Hindu temples amid growing tensions. Non-Muslims make up only about three percent of the 190 million population of Muslim-majority Pakistan.