Newly elected London Mayor Sadiq Khan has promised to use the month of Ramadan to build bridges between Muslims and other religions in London. As Ramadan begins on Monday 6 June, London's first Muslim mayor said that the holy month is a good opportunity for the community to do things that will lessen suspicion around Islam.
Writing for the Guardian, Khan noted that this year will be particularly tough for Muslims fasting in the UK as Ramadan has moved to the peak of the long summer days. In 2016, British-Muslims will be fasting for 19 hours per day and Khan has admitted he is worried about his busy schedule for June during Ramadan.
However, he maintained that there are opportunities for inter-faith connections, saying: "The best way for people to understand each other's faiths is to share experiences. Fasting is a good way to do this because, when you're breaking bread with someone, inviting non-Muslims to have that iftar meal together, it shows that it's not a big deal, nor is it spooky or weird."
The new mayor said that giving up food wasn't going to be his main challenge during Ramadan, but rather, it would be giving up caffeine, saying that he needed it to keep him going. Noting his busy schedule in the run-up to the EU referendum, Khan said that there were likely to be days when he would have to break his fast with a glass of water at an event.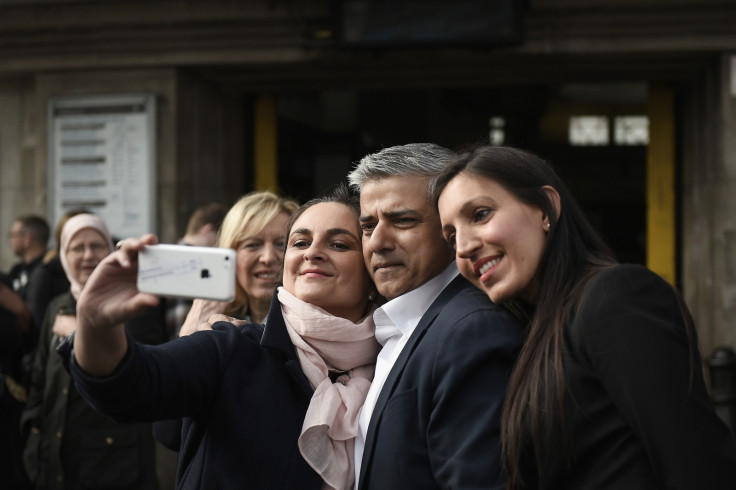 Sadiq said: "Part of me doing this is to show that it is possible to be someone with Western, liberal values and be a mainstream Muslim. My election on 5 May proved that London believes you can do both at the same time."
Khan was Tooting's Labour MP for 11 years before being elected London's mayor. Apart from being London's first Muslim and ethnic minority mayor, Khan is also the first Muslim mayor of any major Western capital. On 5 June, Khan took to Twitter to greet the Muslim community ahead of the first day of Ramadan.