North Korea has vast reserves of enriched uranium and plutonium to build 20 nuclear bombs by the end of 2016, weapons experts believe. They said that although it is difficult to estimate the exact amount of nuclear fuel the country possesses, its latest nuclear test shows there is no dearth.
The secretive East Asian country has defied international sanctions for decades and has proceeded with its nuclear programme to build a powerful arsenal. Even after conducting a series of nuclear weapons tests since 2006 – with the fifth test held on 9 September – the country has reiterated that it will continue to upgrade its nuclear arsenal to thwart possible enemy attack, referring to the US and neighbouring South Korea.
In a report published recently, Siegfried Hecker, a leading expert on Pyongyang's nuclear programme, who had even visited the country's main Yongbyon nuclear facility in 2010, revealed that in the recent past, the North has ramped up its uranium enrichment facilities.
According to Reuters, he said that the country can source up to 150kg (330 pounds) of highly enriched uranium a year, which is enough for roughly six nuclear bombs. The expert added that the North also has an estimated 32 to 54kg of plutonium reserves. However, South Korea's Defence Minister Han Min-koo estimated the plutonium stockpile at about 40kg.
Together, the reserves will allow North Korea to build about 20 nuclear bombs by the end of 2016, the former director of the US Los Alamos National Laboratory noted in the report. He added that western experts have no clue about North Korea's secretive uranium enrichment programme and its advancement, which makes it "their new nuclear wildcard".
Meanwhile, Jeffrey Lewis of the California-based Middlebury Institute of International Studies also said that the country, indeed, has an unconstrained source of fissile material. He told Reuters that the weapons-grade plutonium comes from the Yongbyon reactor, while the highly-enriched uranium comes from at least one or probably two enrichment facilities.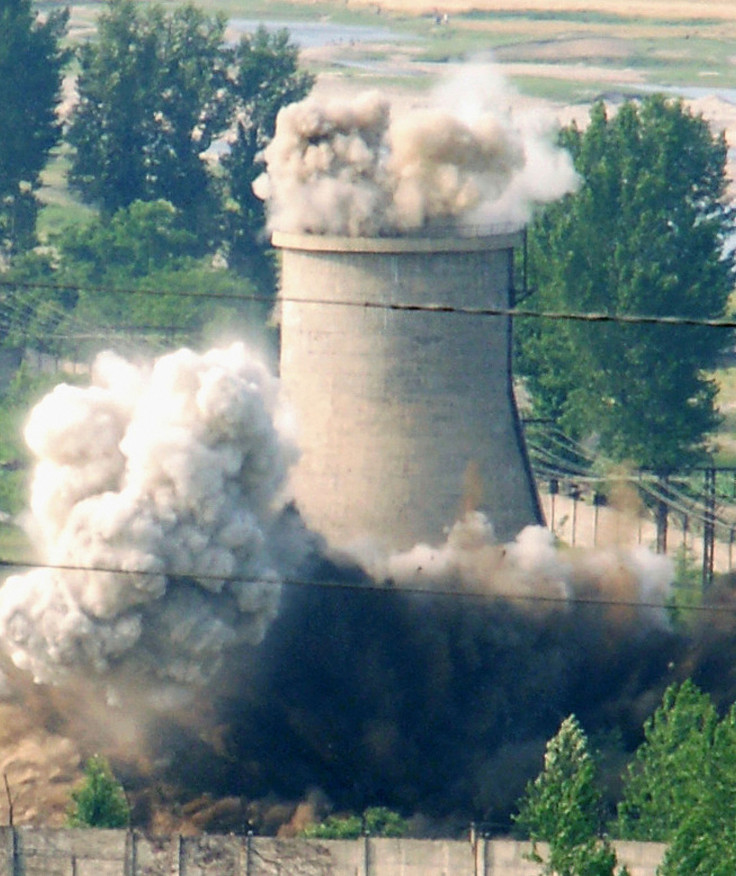 He agreed that despite years of sanctions, North Korea is by now largely self-sufficient in running its nuclear programme. "While we saw this work in Iran, over time countries can adjust to sanctions," he said and indicated that North Korea has adjusted with the sanctions to continue with its nuclear pursuit.
Recently, the Institute for Science and International Security claimed to have identified the location of one of North Korea's preliminary uranium enrichment plants that they suspected could have played a vital role in the country's nuclear programme in the 1990s.