South Korea has told its armed forces to carpet bomb the North Korean capital Pyongyang if the pariah state shows any signs of launching nuclear weapons.
A Seoul military source told the Yonhap news agency that certain sections of Pyongyang will be wiped "completely off the map" using ballistic missiles and high-explosive shells, if Kim Jong-Un orders the launch of nuclear weapons.
South Korea's Korea Massive Punishment and Retaliation (KMPR) plan – unveiled after Pyongyang conducted its fifth nuclear test last week – will also target the North's leadership structure.
The UN Security Council has agreed to draw up new sanctions against North Korea, in retaliation against its latest nuclear test.
The state-controlled news outlet North Korean Central News Agency (KCNA) published a statement saying the country now possessed the ability to produce "a variety of smaller, lighter and diversified nuclear warheads of higher strike power".
North Korea is thought to have an advanced ballistic missile programme, with its last successful long-range missile test carried out in February.
Analysts estimate that the country possesses several nuclear warheads, although its ability to make them small enough to fit on a ballistic missile has been called into question.
'Reduced to ashes'
"Every Pyongyang district particularly where the North Korean leadership is possibly hidden, will be completely destroyed by ballistic missiles and high-explosive shells as soon as the North shows any signs of using a nuclear weapon," the South Korean military source told Yonhap.
"In other words, the North's capital city will be reduced to ashes and removed from the map.
"The KMPR is the utmost operation concept the military can have in the absence of its own nuclear weapons," the source added.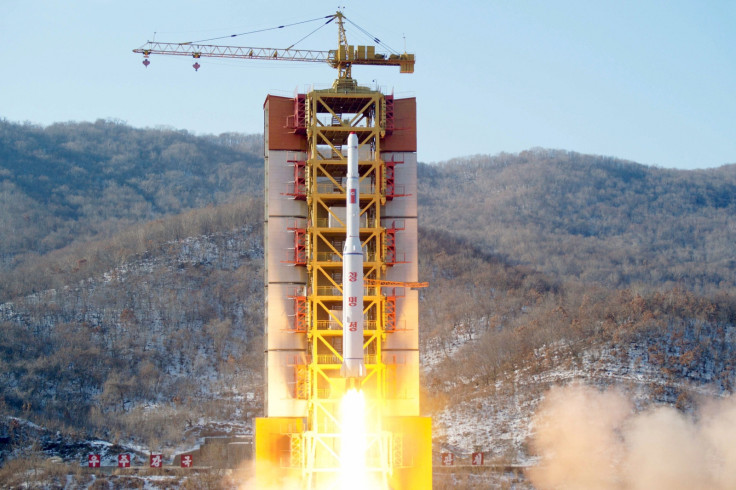 Earlier, South Korean Foreign Minister Yun Byung-se called on the international community to apply "unbearable pain on the North to leave no choice but to change".
"North Korea's nuclear capability is growing and speeding to a considerable level, considering the fifth nuclear test was the strongest in scale and the interval has quickened substantially," he was quoted as saying by Reuters.
Pyongyang has defended its right to build and maintain nuclear weapons, saying they deter foreign powers from invading.