The Institute for Science and International Security (Isis) has reportedly identified the location of one of North Korea's preliminary uranium enrichment plants that could have played a key role in the country's nuclear programme in the 1990s. The reclusive country has been denying the presence of any enrichment plants other than the one it declared in 2010 after years of denial.
A report by the institute quoted some "knowledgeable officials" who told researchers that the identified site could have held up to 200-300 centrifuges. However, the institute said that it had no information on whether the "secret facility" – located near the Yongbyon nuclear plant – was still operating as a centrifuge plant.
The US institute said in the report that it received information indicating that North Korea may have had an "early-stage" uranium centrifuge research and development (R&D) facility at the Panghyon Aircraft Plant, at or near the Panghyon Air Base. The identified facility was located about 45km west of the Yongbyon nuclear site, according to the report that said further confirmation is required on this "preliminary site identification".
David Albright, the institute's president, said in the report that "geo-locating" North Korea's uranium enrichment plant sites are critical to any future nuclear agreements signed with the country. "If negotiations resume and are successful, it will be critical to include all the major North Korean centrifuge plants in any plan for freezing, monitoring, and dismantling North Korea's nuclear weapons programs," he said, adding that it has been a "persistent challenge" for them to find exact locations of North Korea's nuclear facilities and enrichment plants.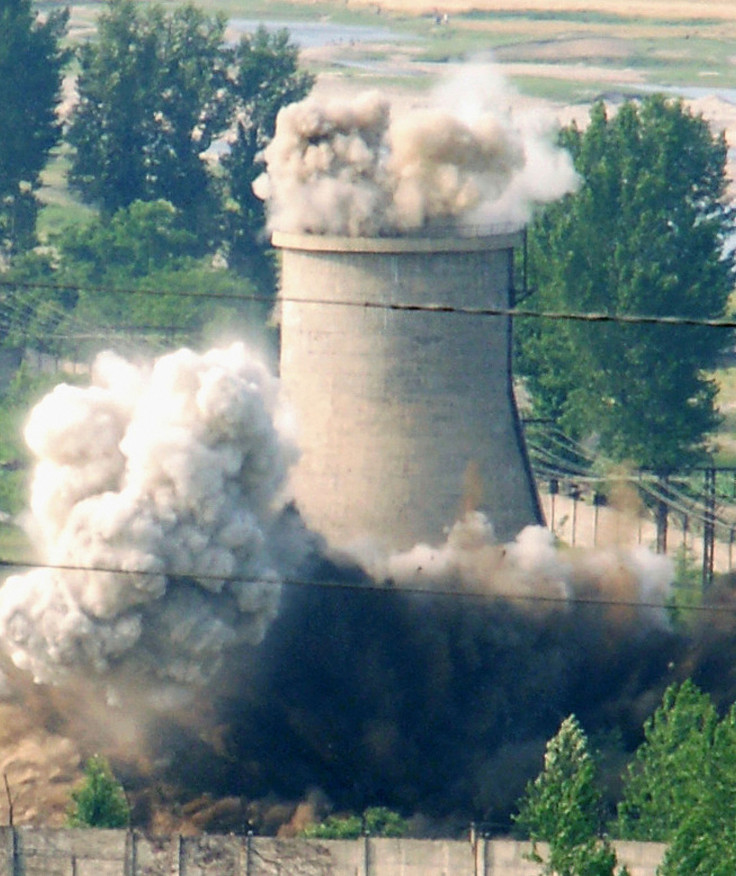 The report also mentioned that the information about the research-stage centrifuge unit in North Korea first emerged on 9 June 2000, when Japanese newspaper Sankei Shimbun had cited Chinese sources and reported about an enrichment plant located inside a mountain called Mount Chonma.
Although the institute has been trying to confirm the information since then, it is only some recent information "from knowledgeable government officials" that suggest the centrifuge development plant "had existed and was associated with an underground aircraft spare parts manufacturing and assembly facility".
"The underground aircraft manufacturing plant was first developed in the 1960s to manufacture spare parts for Soviet-supplied MIG fighter jets," the report said, adding that satellite imagery indicates the enrichment plant was located in the underground complex southeast of the air strip.
In the recent past, the North, under leader Kim Jong-un, has intensified its weapons programme and fired several missiles despite US warnings. North Korea already faces strict sanctions and the ire of many western countries, especially the US, for pursuing its nuclear weapons programme.