An opinion piece in China's People's Daily has accused the US of increasing tensions in the Korean peninsula. It said Washington was putting the blame on other countries for North Korea's nuclear and missile tests which Pyongyang has claimed were in response to US "hostility".
"People have reason to doubt whether Washington is willing to make the effort to push the North Korea issue in the direction of a resolution," the newspaper said on Wednesday (14 September).
The paper called the US a "troublemaker" and said it has no right to advise China to take responsibility in restraining the North from carrying out missile launches.
"At the start of the year after North Korea carried out its fourth nuclear test, the United States did not hesitate to increase irritations to the peninsula's security situation, did not hesitate to harm regional countries strategic security interests, strongly pushing Thaad's [Terminal High Altitude Area Defence] deployment in South Korea," Reuters reported the paper as saying.
Although China joined other countries in condemning North Korea's "biggest" nuclear test yet, Beijing has remained silent on further sanctions against Pyongyang. It re-opened its border – the "Friendship Bridge" - with the North after a brief break because of the 9 September nuclear test.
The newspaper's commentary was published under the pen name "Zhong Sheng", meaning "Voice of China".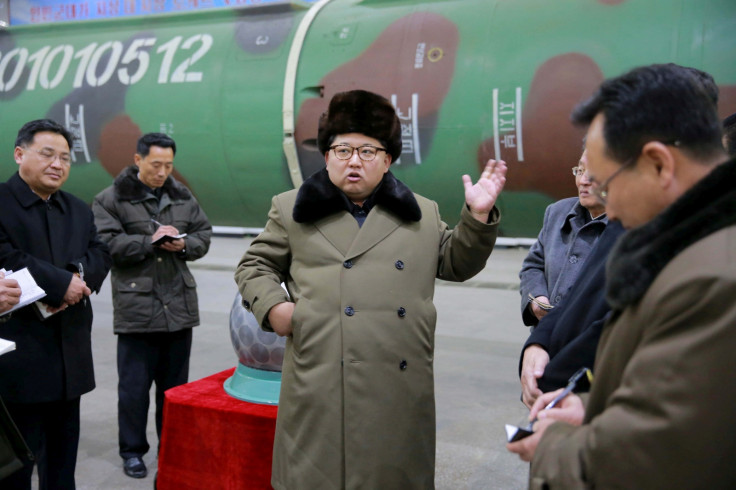 The Communist Party mouthpiece said Washington was not contributing enough to public interest at the global level, "but its vigour for troublemaking has not diminished an iota". The paper added that Washington was making "brazen" efforts to stir trouble in the disputed waters in the South China Sea.