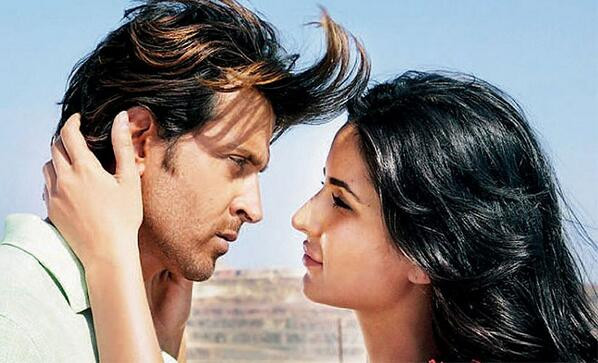 Looks like there is something brewing between Bollywood stars Hrithik Roshan and Katrina Kaif on the sets of their new film, Bang Bang.
According to Emirates 24/7, reports coming out from the sets of Bang Bang suggest that the duo's fondness for each other goes beyond being just co-stars.
#Spotted #KatrinaKaif & @iHrithik on the sets of their upcoming film #BangBang! pic.twitter.com/zd1cXpOHcs

— UTV Stars (@UTVStars) February 10, 2014
Reportedly, it is Kaif's PR machinery that wants to make sure these rumours die an early death as the actress is rumoured to be in a steady relationship with Ranbir Kapoor.
However, according to insiders, the Dhoom 3 actress is quite smitten by her co-star and both seem to enjoy each other's company. In fact, Kaif was even a source of comfort for Roshan post his separation.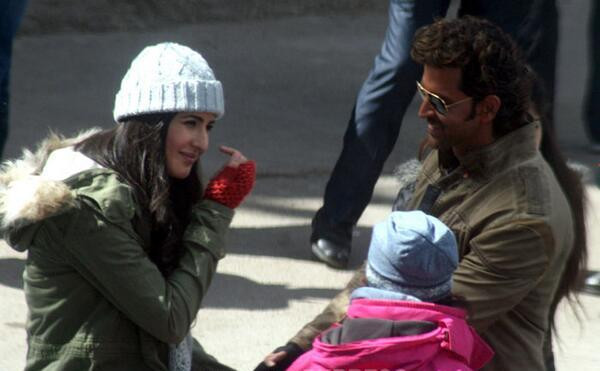 Roshan and Kaif worked together previously on the hit film Zindagi Na Milegi Dobara where both shared sizzling chemistry on screen.
With Kaif always denying being in a relationship with the Kapoor boy and Roshan's newly acquired single status, it remains to be seen whether the two smoldering stars start a romance.
Bang Bang is a remake of the Tom Cruise and Cameron Diaz starrer Knight and Day and is slated for an October 2014 release. The film's shooting schedule suffered major setbacks after Roshan got injured on sets and had to go in for a brain surgery.
Photo - Katrina Kaif and Hrithik Roshan spotted shooting for #BangBang in Simla: pic.twitter.com/l2BwQLAX65

— Katrina Kaif Fan (@KatrinaKaifTeam) February 9, 2014
[Pic] Hrithik Roshan and Katrina Kaif shootin for Bang Bang' song ♡ pic.twitter.com/pVyCGjYB4S

— JERRY ツ (@iamakkian) April 18, 2014