The raid on Sports Direct's headquarters in Derbyshire by police investigating the takeover of Rangers illustrates how intertwined the retail giant and the football club have become.
The company said the police were not investigating Mr Ashley or any of Sports Direct's employees or directors. Instead, the visit was part of an investigation into businessman Craig Whyte, who took control of Rangers for £1 in May 2011 only to place it into administration in February 2012, according to a person close to Sports Direct.
Meanwhile, Sports Direct's billionaire owner Mike Ashley holds a 9% stake in Rangers and has provided it with a £10m loan and controls its retail operations. The tycoon also owns Newcastle United which, despite earning the ire of its fans, he has turned into a profitable outfit.
The interests of all three corporate entities – Rangers, Newcastle and Sports Direct – could now come to a head with the Glasgow club aiming for promotion into the country's top tier in the coming weeks.
Rangers: The rich man's plaything
Rangers, a fallen Scottish footballing giant, has been riddled with financial difficulties since it was reborn following a messy liquidation in 2012. It recently reported a £7.76m pre-tax loss for 2014, citing "difficult trading conditions", and the club has also been dogged by a very public takeover battle with a number of high profile businessmen vying for control.
Despite its financial troubles, the Rangers brand has massive potential off the pitch, providing the team can continue on an upward trajectory on it. This potential has led the likes of Ashley, the 22<sup>nd richest man in the UK with a net worth of £3.5bn, to make a series of plays for control of the club.
His most high profile rival is Dave King, who was named in the 2012 South African Rich list with an estimated net worth of £200m to £300m, owns 14.57% of Rangers.
At least 50 different entities, including wealthy individuals and institutional investors, own equity in Rangers, making for a tangled ownership web.
While on-the-pitch woes have meant little to cheer for fans of late, the Glasgow club still has the second biggest budget in Scottish football after Celtic.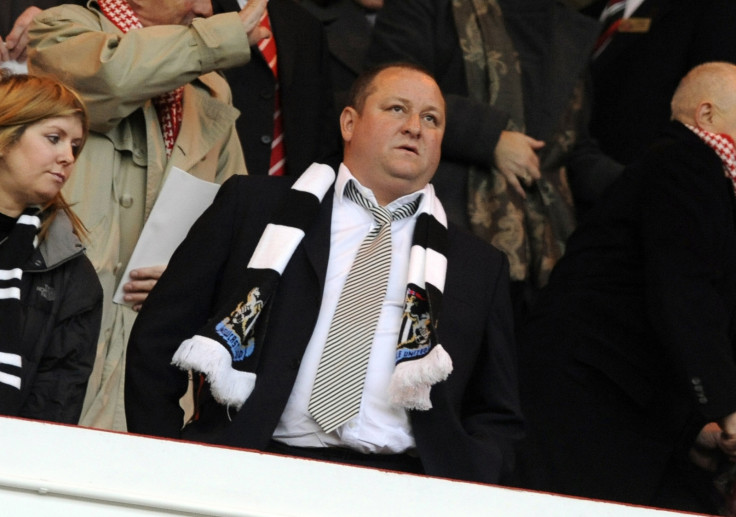 Mike Ashley cometh
Ashley was recently blocked by the Scottish Football Association from increasing his holding in Rangers to 30%. Uefa rules stipulate that one person cannot own two clubs that may meet each other in European competition, meaning that Ashley would have to relinquish his stake in Newcastle United if he were to increase his stake in Rangers by a further 1.08% to 10%.
Nevertheless, Ashley has tightened his grip on Rangers through debt rather than equity. The £10m owed to him gives a vital voice in any future direction of the club.
With Newcastle experiencing an alarming dip in form that could see them threatened with relegation, the prospect of Rangers meeting them in Europe look slim for now.
But the prospect of Rangers, who have 54 Scottish League Championships to their name, returning to the lucrative Champions League might not be that far away and provides a major appeal in gaining control of the club. Rangers will play Queen of the South in the first play-off quarter final on Saturday as they look to make the leap back into the Premiership after being forced to enter the fourth tier of Scottish Football following their financial upheaval in 2012.
From there, they would look to rekindle their on-field rivalry with arch nemesis Celtic for the league title, which would provide them a pathway to the Champions League.
Celtic were rewarded with a £14.5m windfall for making it to the group stages when they were in the competition in the 2013/14 season.
And despite its financial troubles, Rangers still has global appeal. With an estimated 1.4 million supports in Scotland and 5.5 million globally, it has a ready consumer base to which to sell products.
It is that fan base that had led Ashley to pursue his interest in the club.
Sports Direct: Pile it high, sell it cheap
Ashley's Sports Direct is a British business success story. It has grown from a one sports goods shop in Maidenhead in 1982 to a FTSE 100 retail goliath worth £3.72bn today. Those in the City who have worked with Ashley are in awe of his business acumen, even if some of his investments – in Tesco and Debenhams most recently - have raised eyebrows. Sports Direct's use of zero hour contracts has also come under scrutiny.
Ashley has effectively used his ownership of Newcastle to promote Sports Direct and to sell its products, to great financial success. Observers believe that he is attempting to do the same at Rangers as, through the latest debt deal, Ashley now controls the club's retail arm.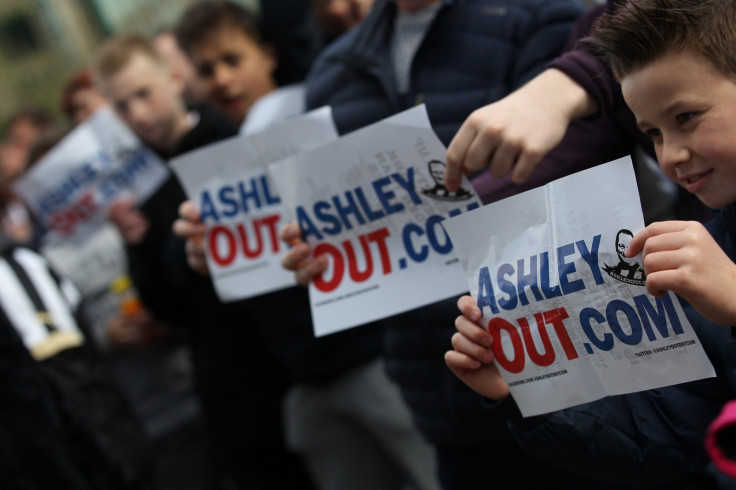 Supporters of both Newcastle and Rangers have vented their frustration and anger at Ashley's involvement in their clubs. Only last month, Newcastle and Rangers fans jointly coordinated a day of demonstrations against Ashley by targeting Sports Direct shops on Tyneside and in Glasgow. However, it is unlikely their actions will have much sway over the money men that have the destiny of their clubs in their hands.