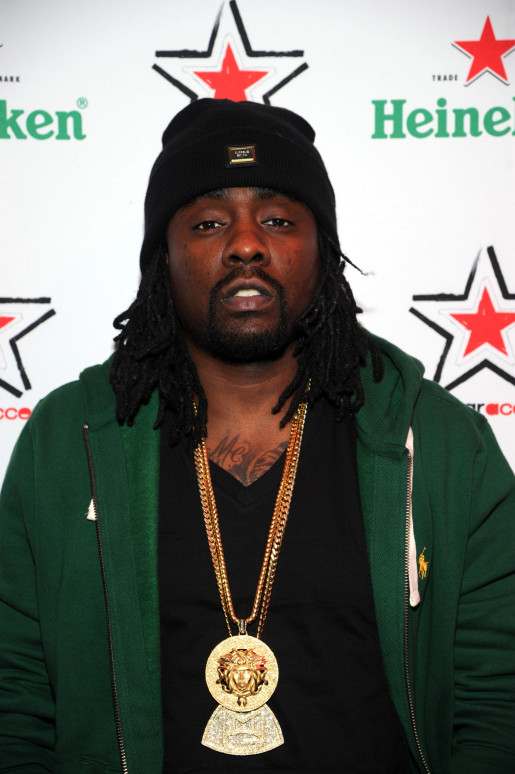 Wale may be part of the hip hop scene, but the rapper wants the world to know that he is tired of light-skinned, hyper-sexualised black women being thrust in his face.
In a candid blog post published on NecoleBitchie.com, the Bad hit maker, who previously described himself as an advocate for women, insists that negative representations of black women on television were damaging to society.
Not one to mince his words, he urges the media to bring back the glory days of a "more genuinely prestigious, 'Black Hollywood'".
"I have honestly been sick and tired of our representation in the entertainment world," he laments. "I feel like they curve 'us' as a whole, then every blue moon they allow a pass for a black person and we're supposed to throw a party for it."
Whatever happened to Black Hollywood?
Wale goes on to claim that due to the rise of social networking, positive black female role models in mainstream media were scarce.
"Today's directors head straight to Instagram for their next star, with casting more or less being determined by how many 'likes' a woman receives on the regular.
"I remember Lisa Bonet and a plethora of other beautiful black women on Different World. I remember princess Jada [Pinkett]. Nothing about this princess screamed, 'Sex!'
"Black women were represented in such a way that they were not hyper-sexualised objects created by doctors with the sole intent to take pictures, just to add on even more enhancements - be it Photoshop or an abundance of makeup with a sprinkle of good lighting."
Referring to the concept for the video for his new track, The Body, he explained why he chose to buck the trend and take it in a different direction.
In the video, a brown-skinned model named Mariah plays his love interest. She is ambitious, beautiful but also relatively modest.
"The Body was an attempt to get us, as black people, headed in a more elevated direction. Mariah [the model I used in the video] kind of epitomized what I felt a normal beautiful 'round the way' girl looked like.
"These days, we spend so much time focusing on 'that assssss', we forget how much of love's chemistry is contingent to a beautiful face and genuine personality. Personalities that used to cut through our television screens when Jada would flex that B'more attitude in a scene.
"The authenticity back when there was no desire to portray women as just an over-sexualised, clay-like-body to Instagram-obsessed people!"