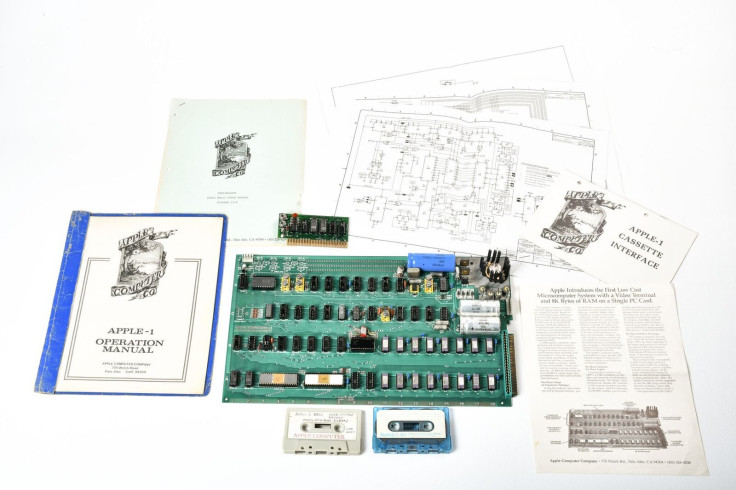 A very rare Apple-1 computer has reached more than $500,000 (£380,000) in an online auction, with three days of bidding still left to reach its estimated value of $1m. The computer, thought to have been built by Apple co-founders Steve Jobs and Steve Wozniak, dates from 1976 and is one of about 200 examples ever built.
The Apple-1 being auctioned on Thursday (25 August 2016) is thought to have been one of the 25 that Apple did not sell, as its original owner is known to be an early employee of the company.
Fundraising site CharityBuzz, which is hosting the auction, believes the computer is a prototype, using higher-quality components compared with those sold to the public.
The auction includes the computer board itself, plus a cassette player for running programmes, an extra 4KB of memory (taking the total RAM to 8KB), a copy of the BASIC coding language and two games, Blackjack and Star Trek, on cassette tape.
Also includes are all of the computer's manuals and schematics, plus a sales receipt from the previous owner and a certificate from an Apple historian to prove its authenticity.
Due to its higher quality, Wozniak has referred to this example as an Apple-1 'Celebration', a moniker that could see it set a new record for these historically significant computers.
When new, the Apple-1 retailed for $666.66 – around $2,750 in today's money. This example was sold by its Apple employee owner in 1977 for an unknown price, then to its current owner in 2000 for $18,000. Around 50 Apple-1s are believed to still be in existence, and their value is increasing all the time: in 2014, one sold at auction for $905,000, well above the previous record of $671,400 set a year earlier.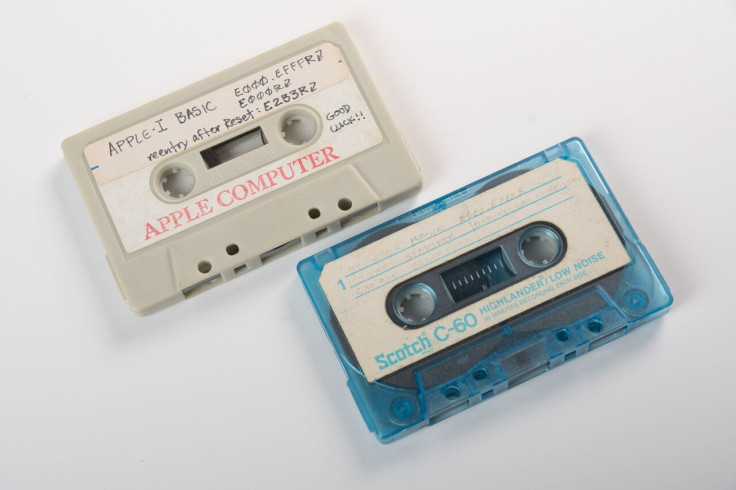 This example could eclipse the current record due to its newly found 'Celebration' status. According to the auction listing, Wozniak says he used "one or two boards" to work out issues before the Apple-1 went into mass-production. These boards were soldered using a technique that appears to be present on this board. If this is true, then this 'Celebration' Apple-1 could be unique.
It also features more expensive components, a larger crystal and a variable capacitor, instead of the fixed one used on those sold to the public. All of these changes were made to keep production costs down, as the request of Jobs. A cassette with instructions for using the computer is signed by Daniel Kottke, a travel companion of Jobs during the 1970s and Apple's 12th full-time employee. On the cassette he wrote "Good luck".