The Tata Group of companies has announced that its chairman Cyrus Mistry has been removed from his post with immediate effect to be replaced by his predecessor Ratan Tata.
In a statement, Tata Sons, the holding company behind the Tata Group, said the decision was taken at a board meeting in Mumbai on 24 October without elaborating further.
The Indian giant said Ratan Tata would be chairman for a period of four months while the board hunts for a permanent replacement for Mistry.
Analysts reacted to the abrupt change with surprise, with Tata shares falling during early trading in Mumbai on 25 October.
Tata, which owns Jaguar Land Rover, Tata Steel and Tetley Tea, is India's biggest conglomerate with a value of about $100bn (£82bn). It employs tens of thousands of people in the UK.
Sources close to the company told the Guardian newspaper that Mistry was ousted because of a "lack of performance" across the group.
He was appointed chairman in December 2012 and was closely involved in negotiations to sell Tata Steel's loss-making UK business.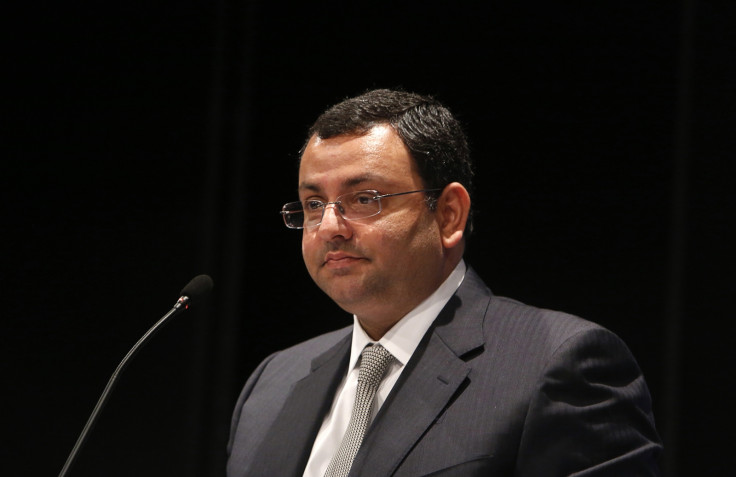 Reports said the board was unhappy with Mistry's push to sell off unprofitable assets, including Tata Steel in the UK.
"Tata Sons today announced that its board has replaced Mr Cyrus P Mistry as chairman of Tata Sons. The decision was taken at a board meeting held here today," the Tata statement read.
"The board has named Mr Ratan N Tata as interim chairman of Tata Sons. The board has constituted a selection committee to choose a new chairman."
A source told the Reuters agency that Mistry's departure was discussed for months and was a result of a "difference of opinion" between him and board.
Six of nine board members are reported to have voted for Mistry's ousting during the board meeting on 24 October, while two abstained.
The search for a new chairman will be led by a five-man committee, which includes Ratan Tata, Venu Srinivasan, Amit Chandra, Ronen Sen and Lord Kumar Bhattacharyya.
Ratan Tata, 78, was appointed chairman of the group in 1991 and led the takeovers of Anglo-Dutch steelmaker Corus and Jaguar Land Rover.