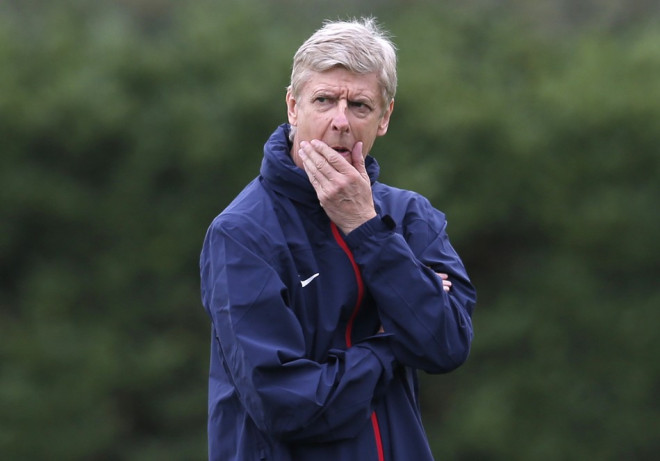 Former Wales caretaker manager and fitness coach Raymond Verheijen has blamed Arsene Wenger's training methods for injuries to players at Arsenal.
The Gunners have six players on the treatment table, with their club-record signing Mesut Ozil being the latest player to join the injury list.
The German international is reportedly set to miss the next six weeks with a hamstring injury he suffered during the second leg of the Champions League clash against Bayern Munich.
Arsenal face Tottenham Hotspur in the north London derby at White Hart Lane on Sunday. Star midfielder Aaron Ramsey and defender Kieran Gibbs are reportedly set to miss the weekend clash against their arch rivals, with Ozil, Jack Wilshere, Theo Walcott and Abou Diaby being long term absentees.
Verheijen has slammed Wenger for his training method and has revealed to have conversation with Arsenal players over the techniques used during the practice sessions.
"The problem is with the way they train in general, but especially in pre-season. Over the years, I've spoken with many Arsenal players and in certain periods of pre-seasons, they are trained as if they are in the Marines, rather than playing in the Premier League," Verheijen told the Mirror.
"When you [train like a marine], first of all you develop short-term fitness. If you do it gradually then you'll build-up long-term fitness for nine-10 months. If you get fit really quickly then you develop shorter-term fitness that only last around 3-4 months.
"This is the traditional way of training, which players are hammered in preseason, and this is obviously an issue at Arsenal but they are not alone - our friends in Manchester are the same.
"An injury could be bad luck but that is the exception to the rule. In contact sports occasionally there is an unlucky injury but most injuries are a result of overloading the body... doing the wrong workload at the wrong time or in the wrong sequence.
"Clearly something is going wrong. The only way you can improve is if it's conscious incompetence, so you're aware of it. Then you can act. If you are in denial, you are blaming the outside world for the injuries and not looking in the mirror then you will stay incompetent.
"If it happens occasionally then this is a gut feeling. If it happens regularly, over 10-12 years, then coincidence is out of the question," he concluded.