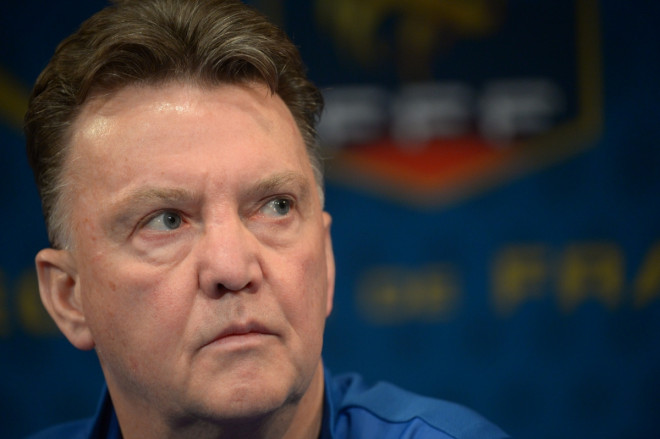 Dutch coach Raymond Verheijen believes that Louis van Gaal is the perfect man to take Manchester United forward but needs a transfer budget of up to £200m to make a difference.
The Netherlands manager is the favourite to take over from Ryan Giggs, the interim manager, and bring United back to winning ways after the Red Devils failed to live up to expectations under David Moyes. The Scotsman had to suffer the ignominy of crashing out of a Champions League spot, leaving his team in seventh place before being unceremoniously severed of his services.
Van Gaal is among the best managers to ply his trade in Europe, having managed the likes of Ajax and Bayern Munich before taking over the Dutch national team. The manager reportedly has a set of targets, which he is likely to pursue after being released from his duties after the World Cup.
It will be a big task for the Dutchman, with clubs around him also expected to strengthen and with a host of players set to leave the club. Moreover, the Red Devils have to make sure that the new players gel and make an impact in the first season.
"Van Gaal is extremely keen to take a job in the Premier League," Verheijen told the Mirror.
"Van Gaal is a team builder from scratch and like a teacher. I think he would be perfect for Manchester United.
"The fact there could be as much as £200m to spend on new players is a huge attraction.
"If most of that money had already been spent in the last year then I think it would have been less interesting to take this job.
"Then he might have to deal with players he might not have bought himself," he added.
Verheijen also questioned the management's decision to bring in David Moyes in the first place, stating that the former Everton man did not have the tactical knowledge to manage the Red Devils.
"I don't think it is so much the problem and responsibility of David Moyes. But if the people at United had done their homework they would never have appointed David Moyes, they would have appointed someone else," he explained.
"When you are managing Man United you need different tactical qualities to when you are an underdog like Everton.
"It has to do with tactical flexibility," he concluded.