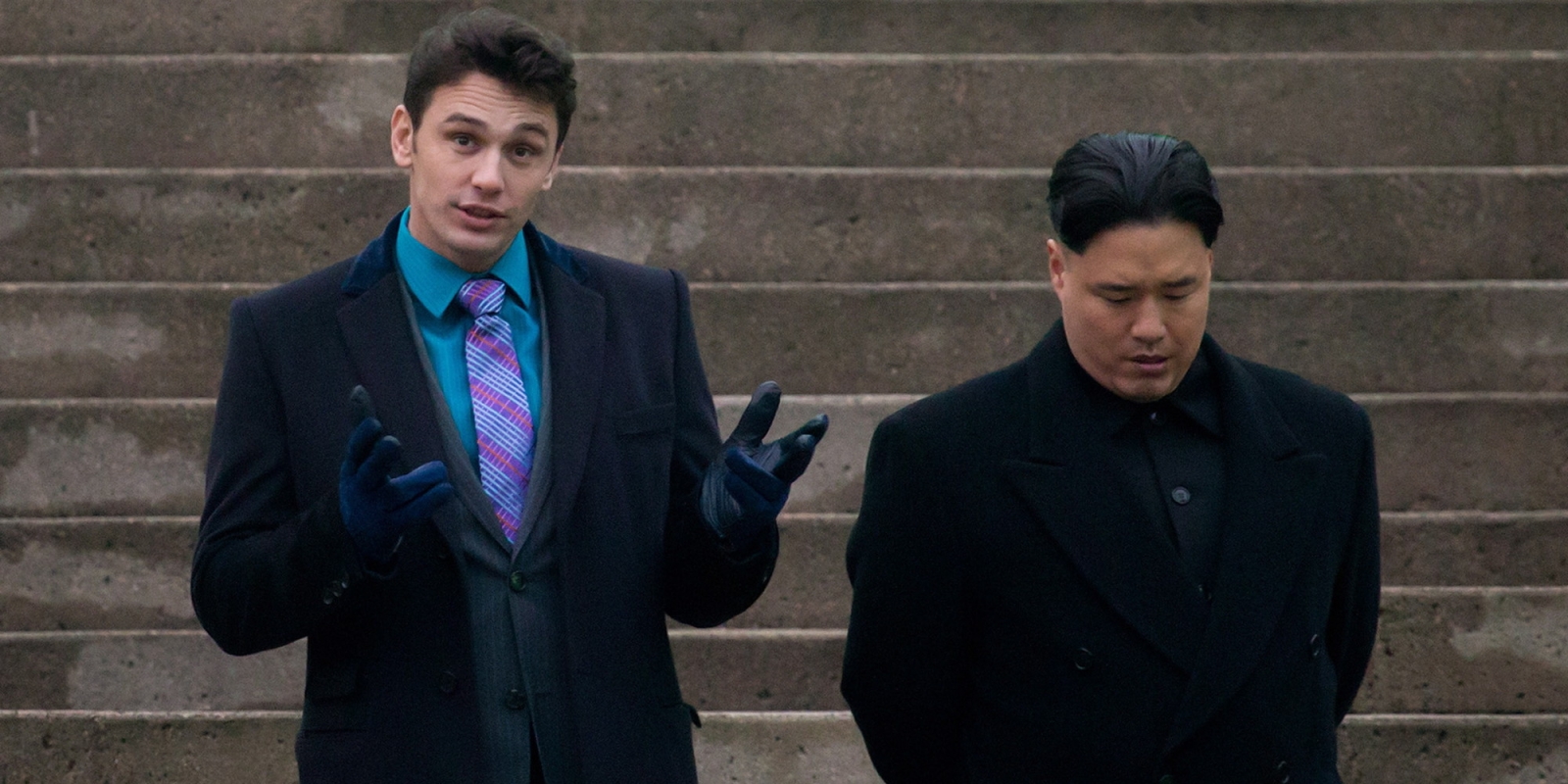 The shortlist for 2015's Golden Raspberry (or Razzie) awards has made its way online, and it's bad news for the comedies The Interview, A Million Ways To Die In the West, and Sex Tape.
Later this month we'll learn the Bafta and Oscar awards nominations as well as finding out this year's Golden Globes winners, but rather than celebrating the best of cinema, The Razzies aim to highlight the very worst.
Family Guy creator Seth MacFarlane's A Million Ways to Die in the West leads the way, popping up eight times in the awards, but that doesn't necessarily mean that the Western spoof will garner the most nominations when those are announced later this month.
The full list of awards (via Gold Derby) can be seen below:
Worst Picture
Kirk Cameron's Saving Christmas
Transcendence
A Million Ways to Die in the West
Atlas Shrugged: Who Is John Galt?
Legend of Hercules
Sex Tape
A Haunted House 2
Teenage Mutant Ninja Turtles
Left Behind
The Interview
Transformers: Age Of Extinction
I, Frankenstein
Worst Actress
Charlize Theron / A Million Ways to Die In The West
Elizabeth Banks / Walk of Shame
Jennifer Aniston / Horrible Bosses 2
Cameron Diaz / The Oher Woman And Sex Tape
Gabrielle Wilde / Endless Love
Nicole Kidman / Before I Go To Sleep
Melinda Mccarthy / Tammy
Drew Barrymore / Blended
Gaia Weiss / Legend of Hercules
Lea Michelle (Voice Only) Legends of Oz: Dorothy's Return
Worst Actor
Seth MacFarlane / A Million Ways to Die In the West
Johnny Depp / Transcendence
Adam Sandler / Blended
Seth Rogan / The Interview
Kellan Lutz / Legend Of Hercules
Marlon Wayans / A Haunted House 2
Ah-Nuld Schwarzenegger / Sabotage
Aaron Eckhart / I, Frankenstein
Alex Pettyfer / Endless Love
Kirk Cameron / Kirk Cameron's Saving Christmas
James Franco / The Interview
Nicolas Cage / Left Behind
Worst Director
James Manera / Atlas Shrugged 3: Who The Hell Is John Galt?
Jake Kasdan / Sex Tape
Darren Aronofsky / Noah
Seth MacFarlane / A Million Ways to Die In the West
Jonathan Liebesman / Teen-Age Mutant Ninja Turtles
Renny Harlin / Legend of Hercules
Michael Tiddes / A Haunted House 2
Michael Bay / Transformers: Age of Extinction
Wally Pfister / Transcendence
Darren Doane / Kirk Cameron's Saving Christmas
Vic Armstrong / Left Behind
Worst Remake, Rip-Off Or Sequel
Noah
Legend of Hercules
Legends Of Oz: Dorothy's Return
A Haunted House 2
Expendables 3
Atlas Shrugged 3: Who Is John Galt?
Annie
Exodus: Gods and Kings
Endless Love
Pompeii
Transformers: Age Of Extinction
I, Frankenstein
Teenage Mutant Ninja Turtles
Worst Screenplay
Transformers: Age of Extinction
A Haunted House 2
Pompeii
Legend of Hercules
Sex Tape
Endless Love
Left Behind
The Expendables 3
Winter's Tale
Kirk Cameron's Saving Christmas
Atlas Shrugged: Who Is John Galt?
A Million Ways to Die In The West
Noah
Teenage Mutant Ninja Turtles
Transcendence
I, Frankenstein
Worst Screen Combo
Any Two Robots, Actors (or Robotic Actors) / Transformers: Age of Extinction
James Franco & Either Seth Rogan Or Randall Park (Kim Jong Un) / The Interview
Kellan Lutz And Either His Abs, His Pecs Or His Glutes / Legend Of Hercules
The Entire Cast of The Expendables 3
The Entire Cast of Atlas Shrugged 3: Who Is John Galt?
Seth MacFarlane and Charlize Theron / A Million Ways To Die In The West
The "Rock Monsters" / Noah
Johnny Depp and His 'Virtual Doppelganger' / Transcendence
Alex Pettyfer and Gabrielle Wilde / Endless Love
Kirk Cameron and His Ego / Kirk Cameron's Saving Christmas
Cameron Diaz and Jason Segel / Sex Tape
Worst Supporting Actor
Shaquille O'neal / Blended
Jonatan Schaech / Legend Of Hercules
Kelsey Grammer / Expendables 3 And Transformers: Age of Extinction
Ah-Nuld Schwarzenegger / Expendables 3
Morgan Freeman / Transcendence
Jack Black / Sex Tape
Liam Neeson / A Million Ways to Die In the West
Russell Crowe / Winter's Tale
Mel Gibson / Expendables 3
Kiefer Sutherland / Pompeii
T.J. Miller / Transformers: Age of Extinction
Worst Supporting Actress
Sophia Myles / Transformers: Age of Extinction
Jamie Pressley / A Haunted House 2
Susan Sarandon / Tammy
Brigette Cameron / Kirk Cameron's Saving Christmas
Carrie-Ann Moss / Pompeii
Amanda Seyfried / A Million Ways To Die In The West
Cameon Diaz / Annie
Megan Fox / Teen-Age Mutant Ninja Turtles
Jane Fonda / This Is Where I Leave You
Emily Browning / Pompeii
Nicloa Peltz / Transformers: Age of Extinction