Hollywood is set for its most successful year ever in 2015, and looking at the huge release schedule bursting with big budget blockbusters the real surprise would be if it wasn't.
The Star Wars and Jurassic Park series are returning after a 10+ year break, Terminator is returning after six years, there's a sequel to the third highest grossing film ever, the sequel to the first billion dollar Bond movie and The Hunger Games series will reach its conclusion.
How will each film fair though? Below I take a look at 2015's 25 biggest movies and predict their worldwide box office haul. In reaching my conclusions I've considered hype surrounding those films, how busy the surrounding release schedule is, previous films in the series or from its star and my own gut feeling.
---
---
Jupiter Ascending (6 Feb)
Delayed from its original 2014 release, Jupiter Ascending might benefit from being the first major film of the year, but it's still the most obvious flop on this list.
Prediction: $200-220m.
---
Kingsman: The Secret Service (12 Feb)
The spy genre gets the Kick Ass treatment from Matthew Vaughn and the prospect of Colin Firth kicking a**e will draw people in. Its violence will hold back its box office potential however.
Prediction: $100-110m.
---
Fifty Shades of Grey (13 Feb)
One of the biggest books of the century thus far gets its inevitable film adaptation. How raunchy it is will determine its box office clout, and I suspect they'll tone it down from the obvious 18 to a 15 rating.
Prediction: $375-400m.
---
The Divergent Series: Insurgent (20 Mar)
The young adult franchise that hopes to be the next Hunger Games, but which I suspect will be a case of diminishing returns. A strong fan-base will see it to reasonable success, but the next film on this list will hurt it.
Prediction: $250-270m.
---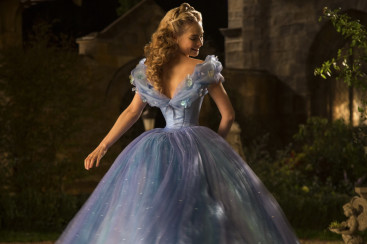 Cinderella (27 Mar)
Disney is unstoppable at the moment and with Frozen making princesses popular again, this seemingly straight-laced live action Cinderella is poised to do big business.
Prediction: $550-570m.
---
Fast & Furious 7 (3 Apr)
In 2011 Fast Five gave the series new life, then Fast & Furious 6 built on that big success. There's no reason to think number 7 won't be successful too.
Prediction: $720-780m.
---
Avengers: Age of Ultron (24 Apr)
Avengers Assemble made $1.5bn in 2012 and since then Marvel's cinematic universe has gone from strength to strength. This will smash through the billion dollar mark and keep going.
Prediction: £1.8 - 2.0bn.
---
Tomorrowland (22 May)
Another Disney film that shouldn't be discounted. A huge special effects adventure that Disney will ensure finds success.
Prediction: $600-630m.
---
Mad Max: Fury Road (15 May)
An anticipated return of the series with Tom Hardy its new lead. Expect violence and spectacular set-pieces, a prospective cult classic but one which will do better upon its home release.
Prediction: $130-150m.
---
San Andreas (29 May)
The Rock in a good old fashioned disaster epic. Natural disaster movies can go either way, but this seems poised to do well – if not spectacularly.
Prediction: $300-320m.
---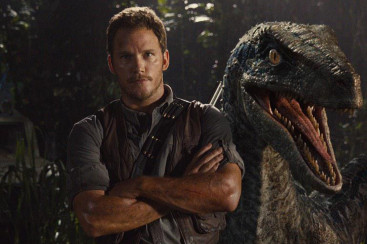 Jurassic World (12 Jun)
The Jurassic Park series returns after 14 years, bringing dinosaurs back to the big screen to win over an entirely new audience of youngsters.
Prediction: $930-960m.
---
Minions (26 Jun)
Despicable Me is a box office colossus, the last one taking just shy of $1bn. The spin-off will do well too, but not quite as well.
Prediction: $820-850m.
---
Terminator: Genisys (3 Jul)
Negativity surrounding what we've seen of the film to date won't hurt the series much, but if fan fears are realised and film isn't as good as hoped, that could dent the film's haul at a busy time of the year.
Prediction: $480-500m.
---
Ted 2 (10 Jul)
A surprise R-rated comedy hit hoping to score big twice. One of few big comedies set for next year, so it will probably do well.
Prediction: $380-400m.
---
Ant-Man (17 Jul)
Will disappoint when compared to Marvel Studios' most recent output but will do well enough on its own.
Prediction: $420-450m.
---
Inside Out (24 Jul)
Pixar returns after over a year with an original concept that – pending likely good reviews – will be a sure-fire hit.
Prediction: $620-650m.
---
The Fantastic Four (6 Aug)
Has anyone actually met anybody excited to see this film? Fox, the studio behind it, doesn't even seem particularly interested.
Prediction: $250-280m.
---
The Man From U.N.C.L.E (14 Aug)
U.N.C.L.E's success will come down entirely to how it reviews, we've seen little so far but on paper it looks like it could be fun with able young stars Henry Cavill and Armie Hammer in the leads and Guy Ritchie behind the camera. Hard to pin point but my gut says small success.
Prediction: $280-300m.
---
Pixels (14 Aug)
The Adam Sandler comedy on 2015 is more ludicrous than usual as he and a group of arcade vets battle video game characters come to life and invading the world. Will probably do decent business.
Prediction: $220-250 million.
---
The Jungle Book (16 Oct)
Disney once again, this time with a re-telling of Rudyard Kipling's famed novel with a live action Mowgli, motion-capture animals and an amazing cast. If it comes together this will do huge business.
Prediction: $720-750m.
---
Spectre (6 Nov)
The last Bond film Skyfall was the first to break the $1bn mark, but did so riding a wave of good feeling around the 50<sup>th anniversary. Spectre will do well, but not quite as well.
Prediction: $820-850m.
---
The Hunger Games: Mockingjay – Part 2 (20 Nov)
Jennifer Lawrence's young adult series reaches its conclusion. Gangbusters.
Prediction: $920-950m.
---
The Good Dinosaur (27 Nov)
Pixar's delayed feature originally set for this year will benefit from the extra time spent reshaping it. If Jurassic World succeeds, kids will want more dinosaurs and this will appeal to them. Hunger Games might hurt it however.
Prediction: $550-570m.
---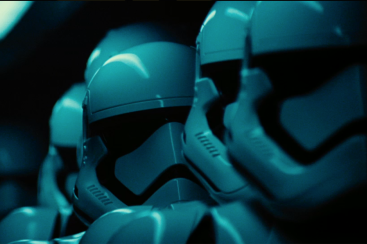 Star Wars: Episode VII - The Force Awakens
(18 Dec)
Star Wars returns and the world will be ready and waiting, hoping this won't be a repeat of The Phantom Menace. Regardless, this will be biggest film of the year (even though it will make most its money in 2016).
Prediction: $1.8 - 2.2bn.
---
Mission Impossible 5 (26 Dec)
Wouldn't be surprised to see this slip into 2016 to avoid a clash with Star Wars, but based on the current release date this will do okay if not brilliantly.
Prediction: $440-460m.