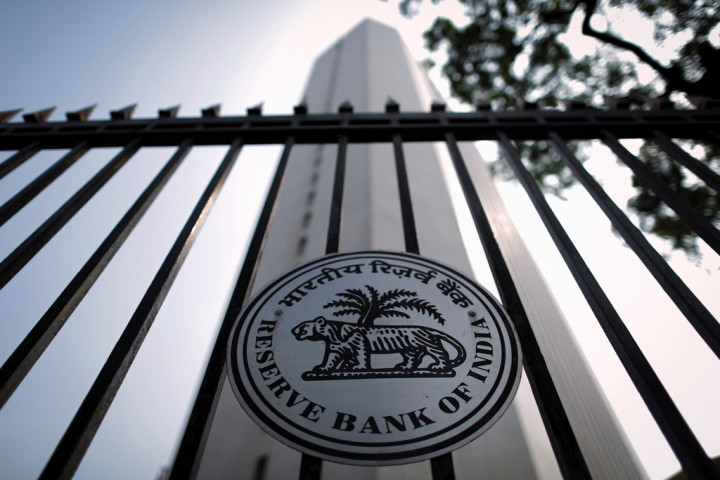 The Reserve Bank of India (RBI) has left the main policy rate unchanged and reduced banks' bond-holding requirements that could help inject more funds into the system.
A statement from the central bank after a policy review highlighted upside risks to inflation due to geopolitical tensions and an erratic monsoon.
Some analysts say that the cut in the Statutory Liquidity Ratio (SLR), the share of deposits banks must invest in government bonds, is growth-supportive.
However, others opine that with most banks' SLR holding still way above the stipulated level, a cut in the ratio is unlikely to make any impact.
The RBI slashed the SLR to 22% from 22.5% and the ceiling on debt that must be held-to-maturity (HTM) by 50 basis points to 24%.
The central bank left the repo rate at 8%, keeping the lower barrier of the bank's liquidity adjustment facility (LAF) corridor at 7%.
"RBI has retained the extent of its inflation concerns," Madan Sabnavis, chief economist at Care Ratings, told IBTimes UK.
There is likelihood of inflation shooting above the RBI target of 8% if risks owing to geopolitical factors and weak monsoon materialise, Sabnavis said.
The RBI said the recent fall in international crude prices, the benign outlook for global non-oil commodity prices and still-subdued corporate pricing power should all support continued disinflation, as should measures undertaken to improve food management.
Risks listed
At the same time, the bank underlined upside risks.
"There are, however, upside risks also, in the form of the pass-through of administered price increases, continuing uncertainty over monsoon conditions and their impact on food production, possibly higher oil prices stemming from geo-political concerns and exchange rate movement, and strengthening growth in the face of continuing supply constraints."
"Accordingly, the upside risks to the target of ensuring CPI inflation at or below 8% by January 2015 remain, although overall risks are more balanced than in June."
IDBI Bank sees inflation in India to be curbed in line with the central bank's estimates.
"I don't think there are chances that inflation will shoot above the RBI projection," N S Venkatesh, an executive director and the head of treasury of the bank, told IB Times UK.
Venkatesh said that the cut in SLR and HTM ratios are growth-supportive. The excess funds released to the banking system because of the cuts will improve quality credit off take when demand picks up in the coming months.
According to him, the policy statement will aid a likely rupee rally in the coming months. He sees the USD/INR pair to hold the 58-61 range and expects the local currency to strengthen to 59 by September.
The rupee on Tuesday strengthened to 60.71 from 60.82 at the previous close, further distancing from the over four-month high of 60.21 touched on 1 August. The USD/INR pair was down on Monday too.