The Royal Bank of Scotland's chief executive Ross McEwan has tried to mitigate some of the reputational damage, caused by a flurry of mis-selling, market rigging, and IT scandals, by pledging to put customers first.
In a lengthy self-penned article for The Guardian newspaper, McEwan said that he intends to put an end to the raft of financial scandals that have rocked the bank over the last seven years, as well as compensate and put customers ahead of profits and risk-taking.
"In the last five years, much has been done to defuse the bank's legacy of excess, to clean up the culture and build a strong, stable platform for the bank. But I am acutely aware that there is still much more to do," said McEwan in his Guardian article.
"RBS cannot start to claim to be a bank that always treats people fairly unless we stop doing those things that erode trust. We cannot start to claim we are renewing the bank unless we stop shirking our responsibilities to our shareholders – principally the British taxpayer.
"The lessons from the past are clear. In the rush for growth and profit, RBS forgot what banking is about. The bank valued least the people it should have valued most: its customers.
"Words are easy. Real change is much harder. Given the events of the last few years I understand why scepticism and suspicion run deep. My strategy for the bank, which I will spell out in detail later this month, will start to address the complexities and operational issues of a bank this size. But the customer will be at its core."
RBS Scandals
RBS received a taxpayer funded £45bn (€54bn, $73bn) bailout in 2008 and is still 81% owned by the government as privatisation plans keep getting pushed back.
Following the credit crisis, RBS has been rocked by numerous scandals, from market manipulation, to mass mis-selling, to nationwide IT failures.
In February 2013, RBS agreed to pay £390m to settle US and UK charges related to the manipulation of the benchmark lending rate known as Libor, as well as pleading guilty to a criminal charge of wire fraud from a Japanese subsidiary.
At the end of November last year, the FCA has asked a number of banks to confirm that they have not engaged in similar practices to those allegedly followed by RBS in which businesses were engineered into default while the firm profited from them.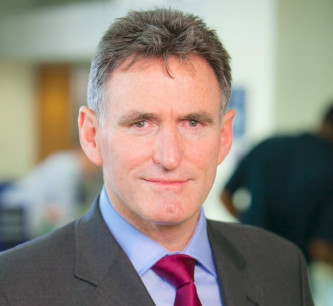 Lawrence Tomlinson, an adviser to Britain's business secretary Vince Cable, claimed that RBS pushed businesses into default after moving them into its Global Restructuring Group (GRG).
The FCA only just kicked off its own review last month.
At the same time, RBS put aside another £3.1bn to settle claims over the mis-selling of payment protection insurance (PPI), mortgage products and interest rate swap agreements.
However, on top of all these problems, RBS is still having to tackle "decades of IT system investment failure," which left millions of customers unable to pay for goods and services or receive payments, after several service outages.
In tandem, the 12,000-strong RBOS Shareholder Action Group is taking the bank to court over allegations that the bank did not fully disclose its true financial condition prior to the government bailout.