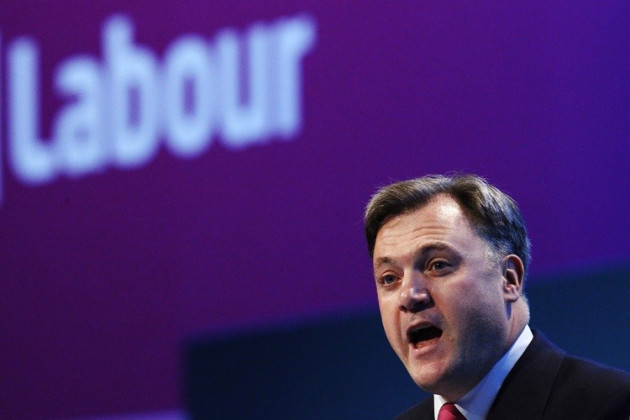 The Labour Party has pledged to scrutinise UK Chancellor George Osborne's plans for the future of the Royal Bank of Scotland after the controversial Royal Mail shares 'firesale.'
Following RBS's news that it is hiving off toxic assets into an internal 'bad bank', Osborne revealed that it is unlikely the group will return to privatisation before the next general election, despite the coalition pledging to do it before 2015.
"After the firesales of Royal Mail and Northern Rock, we will scrutinise Osborne's plans for the future of RBS very carefully," said Shadow Chancellor Ed Balls in a statement.
"As we argued when, earlier this year, the chancellor flirted with the idea of a quick sale of RBS to a political timetable, the taxpayer interest must come first."
RBS has created an internal 'bad bank' into which it has hived off £38bn (€45bn, $60.8bn) of its dodgy assets, built up before its near collapse during the financial crisis. Over two years, RBS will put between 55-75% of its toxic assets into the bad bank.
"Dealing with these assets now will strengthen our capital position, and speed recovery in our core business and the path to privatisation," said RBS in a statement.
"It will also remove distractions that have taken so much management time in recent years, stopping us concentrating fully on the customer.
However, speaking to BBC Radio 4's Today programme, Osborne added that while taxpayers will not get their money back immediately from the re-privatisation plan, "hopefully, eventually, we will get our money back."
"The tests for these changes at RBS are whether they see the taxpayer ultimately get its money back and whether they actually boost business lending and radically transform this bank to put an end to business as usual," said Balls.
"On the banking system more widely, business and the public are right to be concerned that lending to business is still falling while the radical reforms we need are being watered down.
"For example, he is still refusing to implement the Parliamentary Commission's call for a backstop power that would allow for full separation of all the banks, not just one or two, if ring-fencing proves ineffective and does not deliver the cultural change we need."
Royal Mail IPO Controversy
Since the stock began trading on 11 October Royal Mail's share price has rocketed, leading to criticism that the government undervalued the firm and cost taxpayers hundreds of millions of pounds in potential revenue.
Business Secretary Vince Cable has written to MPs defending the price at which Royal Mail shares were sold off.
"Delivering value for money is about more than just the level of proceeds received on day one," wrote Cable to parliament's business select committee.
"Our long-term strategy to safeguard the universal service and deliver value for money for the taxpayer involves not only getting good value for the initial stake sold but also getting good value for the residual stake held by government (30% of the Company assuming exercising in full the Over-allotment Option), and leaving Royal Mail in a strong, sustainable position capable of accessing the capital markets in the future."
Meanwhile, Panmure Gordon has stamped a 'Buy' recommendation on Royal Mail shares believing the stock could soar by over 70% within the next 12 months.
According to Gert Zonneveld, co-head of equity research at Panmure Gordon, the stock is set to rise to 570p from its initial public offering price of 330p and could rise even higher in the long-term.