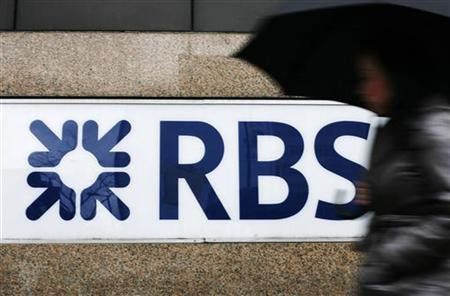 Shares in British banks were mixed on the FTSE 100 in morning trading echoing yesterday's performance which saw part-nationalised banks Lloyds Banking Group and RBS decline in the first few hours of the day.
Both banks fell in early trading yesterday after think tank the New Economics Foundation said that that British banks may need another round of bail outs next year as their borrowing requirements could hit £25 billion per month.
This morning the performance was similar. By 09:00 shares in Lloyds Banking Group were flat at 73.33 pence per share and RBS shares were down 0.12 per cent to 47.50 pence per share.
However Barclays shares increased 0.02 per cent to 299.85 pence per share and HSBC shares rose 0.78 per cent to 656.70 pence per share.
Overall the FTSE 100 was up 0.23 per cent to 5,568.73.