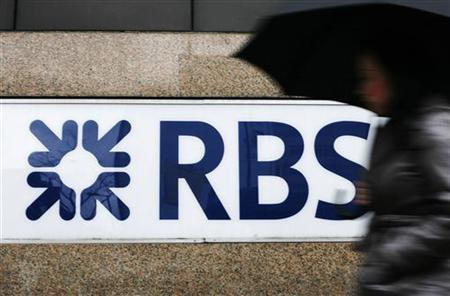 Shares in British banks were broadly down on the FTSE 100 in morning trading following gains on the London index yesterday.
Yesterday banking shares were helped by news that the Basel III capital requirements for Europe's banks would not have to be implemented fully until 2019. Under the rules banks will be required to have Tier 1 capital of seven per cent of risk carrying capital. Previously banks were only required to have two per cent and the new requirements mean that many banks are likely to have to raise significant amounts of capital in the next few years.
Banks were concerned that the figure of seven per cent could be even higher, however the lower figure and the length of time in which it needs to be implemented gave some reassurance to investors yesterday.
Today however the excitement appeared to cool with most banking shares declining.
By 09:55 shares in Lloyds Banking Group were down 1.00 per cent to 76.83 pence per share, Barclays shares declined 0.74 per cent to 321.30 pence per share and HSBC shares fell 0.18 per cent to 676.70 pence per share.
RBS shares however, increased by 0.22 per cent to 49.78 pence per share.
Overall the FTSE 100 was down 0.24 per cent to 5,551.94.