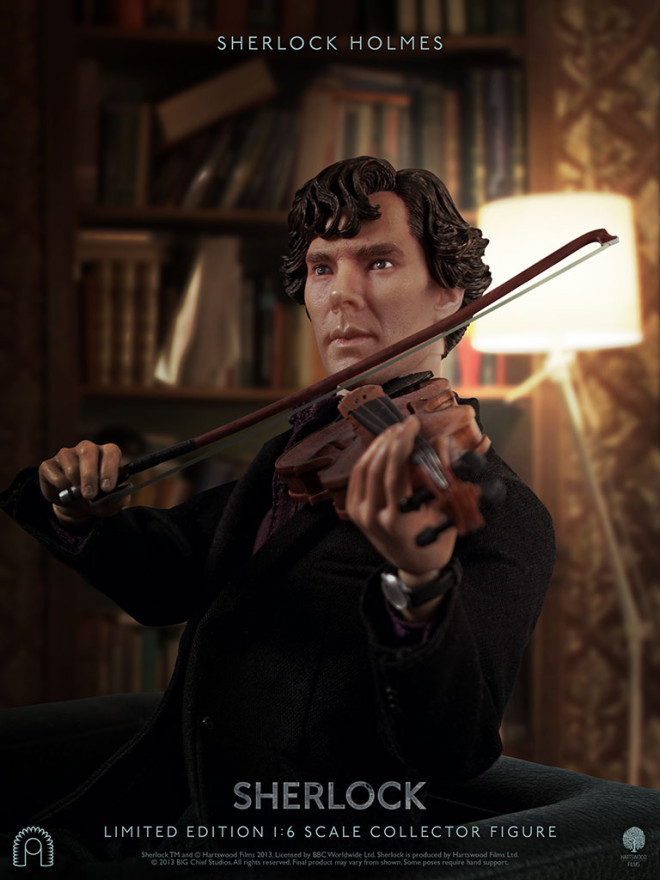 Fans may be sad that the third season of BBC's Sherlock has come and gone so quickly, but don't worry: while you're waiting for Season 4 to be made, you can invest in some highly-detailed miniature collector dolls based on the series.
Cult toy collector figure makers Big Chief Studios have unveiled an official set of Sherlock Holmes and Dr Watson collector dolls that look a lot like Benedict Cumberbatch and Martin Freeman.
Officially licensed by Hartswood Films, the figures are made to a 1:6 scale and 1,000 of them are now available for pre-order. Both dolls retail at £169.99 each, or they can be purchased as a pair for £339.98.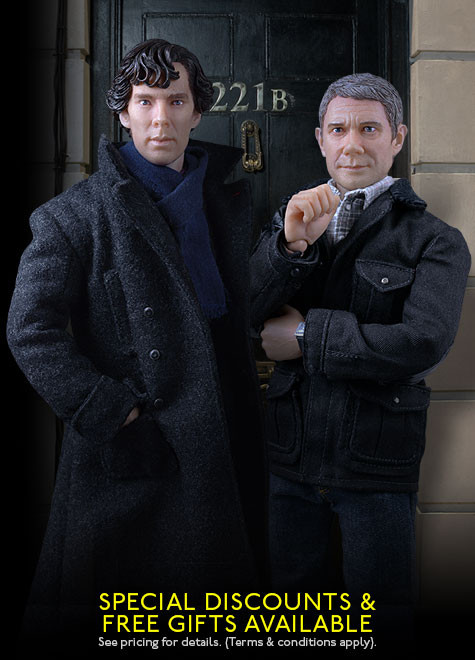 Sherlock Holmes is 12 inches tall and comes wearing his signature outfit– a miniature "woollen effect" trench coat, dark blue scarf, tailored suit, shirt, shoes and socks, as well as two pairs of interchangeable bare hands and two pairs of gloved hands, so that you can help Sherlock to express himself properly on a case.
Dr Watson is just as accurate as his screen doppelganger in his black shooting jacket, plaid shirt, jeans, wristwatch and boots, and he also comes with four pairs of bare hands in different positions.
Fans will be very happy to see that the dolls also come with very realistic accessories. Sherlock comes with a human skull, his beloved violin and bow, a smartphone, magnifier, pen, notepad and wristwatch.
"That coat is a no-brainer, right?" Big Chief Studios co-director Mark Andrews told CNET that Sherlock's coat was "a no-brainer", adding that "the 'Shirt of Sex,' as Benedict himself dubbed it when we met him, was equally an obvious choice.
"At first glance Watson's wardrobe is much more subtle and almost plain, but when you look into it, his clothes are fantastic. His Haversack coat is the perfect choice."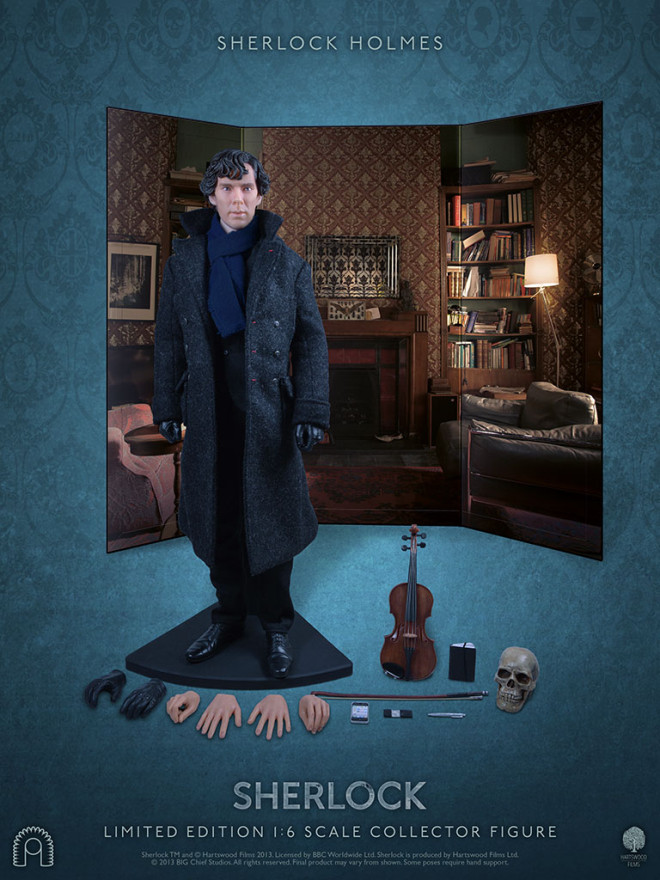 Andrews continued: "We were very lucky to actually have the actual violin used during Series 3. Technically the violin we used was from the later series, but they are not that different. We paid very close attention to make the violin as accurate as possible.
"The violin has actual strings, as does the bow. These really are stunning accessories – although Benedict was less than happy, asking why his figure 'could not come with a gun or something?'"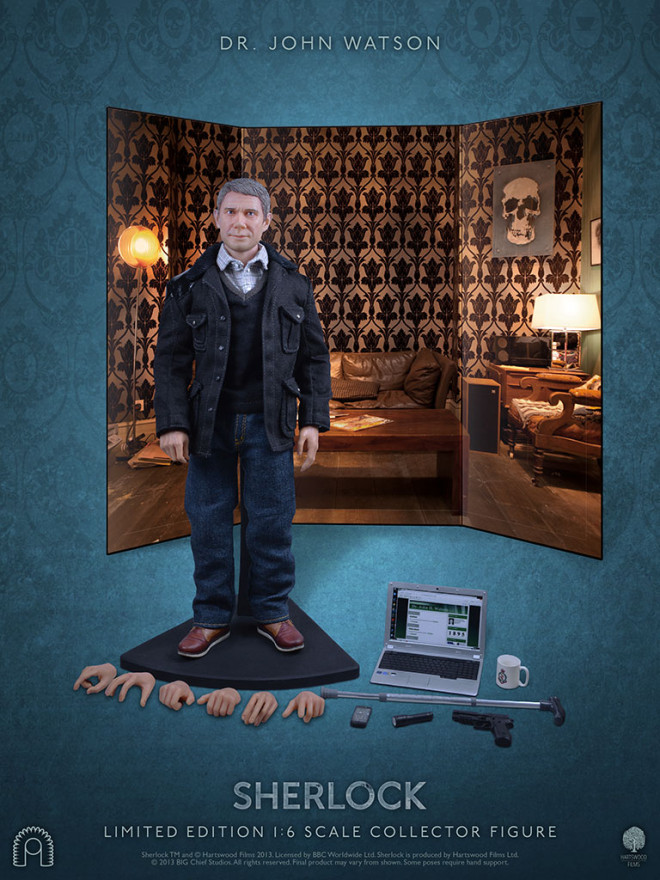 Dr Watson gets to have the gun, as well as his walking stick, laptop, mug of tea with military logo, flashlight and smartphone.
"Watson had to have his laptop – how else will he let other figures in the 1:6 world learn of his adventures?" said Andrews.
"His pistol, of course, had to be included. Other items might seem less obvious, like his military mug, but an Englishman's gotta have his cuppa! Sherlock had to have his skull to chat to and his magnifier, plus his pen and notebook."
Each Signature Edition collector's figure comes with an authentic autograph plaque that has been signed by the actor, together with a display base and a cardboard backdrop of their flat at 221B Baker Street.