Fernando Alonso has been hailed as the "real deal" after impressing on his IndyCar debut ahead of the Indianapolis 500 this month. The two-time Formula One world champion took to the Honda-powered Andretti IndyCar for the first time in the state of Indiana and completed the mandatory Rookie Orientation Programme which allows him to compete in the race on 28 May.
The 35-year-old racked up 110 laps during the hour-long session, reaching a top speed of 222.548mph which ensures he will arrive for the official practice prior to the race in good shape. Alonso will miss the Monaco Grand Prix to compete in the race which he hopes will continue his pursuit of becoming the second driver to complete motor sport's triple crown.
Already a winner of the Monaco GP in F1, the Indy 500 and the Le 24 Hours are the other components missing from Alonso's resume. Only Britain's Graham Hill has completed the feat while Juan Pablo Montoya and Jacques Villeneuve are the only currently active drivers to have won two of the races.
Team chief Michael Andretti said: "He gets it. He's one of the best in the world and you can see why. He had a little bit of understeer in that run and he adjusted his line because of the understeer. He's the real deal. I think he's going to be really strong this month. He'll be fine. He's a race car driver. He'll leave today pretty confident."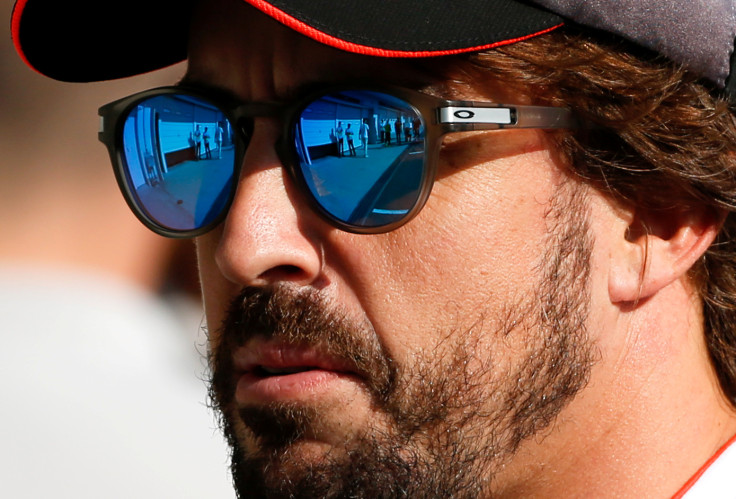 Alonso will hope to put his struggles in F1 behind him when he tries to win the Indy 500. The Spaniard is without a race win for four years and will arrive at his home grand prix in Barcelona next week having failed to finish three of the four races this season. At the Russian Grand Prix in Sochi last weekend, his McLaren broke down on the formation lap before the race, meaning he was unable to complete a single lap.
"It's obviously frustrating," he said. "Four races into the championship, four DNFs (non-finishes). This time we did not even make the start. That's sad but there's nothing we can do," Alonso said. "I come here, drive as fast as I can to try and help the team. We just hope the next race will be better. I'm just a driver. I help the team but the team have to look at the bigger picture."