Real Housewives of Atlanta reunion live online: NeNe Leakes breaks down; Porsha and Claudia fight again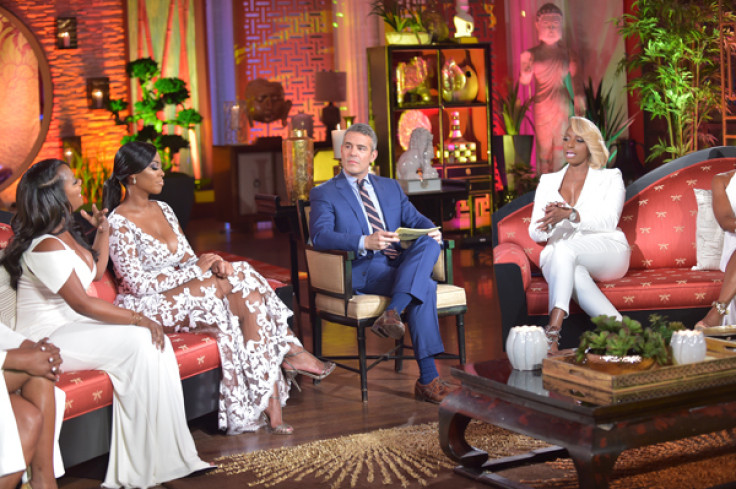 Part one of the three-part reunion episode of The Real Housewives of Atlanta airs on Sunday, 26 April at 8pm on Bravo.
Click here to watch RHOA reunion via live stream or click here to watch it online.
The official synopsis of the season 7 reunion episode reads as follows:
The three-part reunion begins as the ladies come together for the first time this season to set the record straight on all the drama. NeNe and Kandi get into a heated exchange of words when NeNe reveals her frustration towards Kandi for statements she's made. Phaedra reflects on the emotional season she's endured with her husband Apollo becoming incarcerated and shocks the group with surprising revelations about her marriage. Newbie Claudia discusses how she's managed to thrive within this group of sassy Southern ladies, which leads to her and Porsha going head-to-head once again.
The episode will feature NeNe Leakes breaking down into tears and will reveal what sparked Porsha Williams and Claudia Jordan's heated argument.
The highlight of the RHOA reunion episode will be NeNe's breakdown after her mother was mentioned on the show and she actually walked off the sets in tears.
"I can't, I can't talk about my mom..." the 47-year-old actress whispered before she was escorted off the sets.
The latest promo of the reunion episode shows Porsha Williams and her nemesis Claudia Jordan getting into another argument. Moore says that their fight is the result of Williams still being upset with Jordan after she said "she [Williams] was dating a married man".
"All that Claudia did was point out facts," Moore said. "And the facts were, 'Listen, don't call other people names like s**ts and w****s when you're doing things like accepting gifts like a Rolls Royce from a married man."
Watch the promo below:
© Copyright IBTimes 2023. All rights reserved.