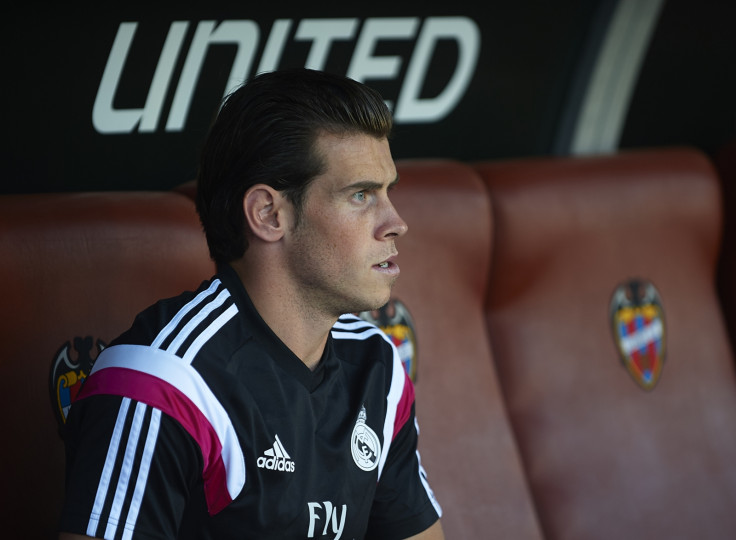 Real Madrid manager Carlo Ancelotti has assured he will keep Gareth Bale alongside Cristiano Ronaldo and Karim Benzema in his 4-3-3 line-up even though pundits and supporters in Spain recently urged the boss to switch to a 4-4-2 formation to give more balance to the team.
After the Champions League winners were knocked off the La Liga top spot by Barcelona this weekend – following a draw against Villarreal and a defeat at Athletic Bilbao – a recent poll by Spanish newspaper AS revealed the majority of fans want the Wales international out of the line-up.
But ahead of their Champions League game against Schalke, the former Chelsea manager has claimed that the BBC (Bale, Benzema and Cristiano) remain unmovable.
"While they are working well together, nothing will change because they have given so much to this team. I have total faith in them, there is no doubt at all about that. They have suffered a slump in form but not all three of them. The team hasn't been helping the forwards as much as they should," the boss said.
"As I say we won't be changing our identity because it has produced results for us and it's the system that we're all comfortable with. When I make changes to the midfield, it's to give the team more balance or to inject freshness but the system, whether we're playing 4-3-3 or 4-4-2, remains the same".
Bale has not scored a single goal in his last eight games for Real Madrid, while his last one came from the penalty spot in the victory over Cordoba on 24 January.
Ancelotti admits the player himself is unhappy with his recent performances but backs him to overcome the situation in the coming games.
"If I change Bale because he is not scoring I would need to change the whole team: Benzema, Cristiano, the midfield... I think Bale is not happy with what he is doing but he understands the situation perfectly and he will improve."