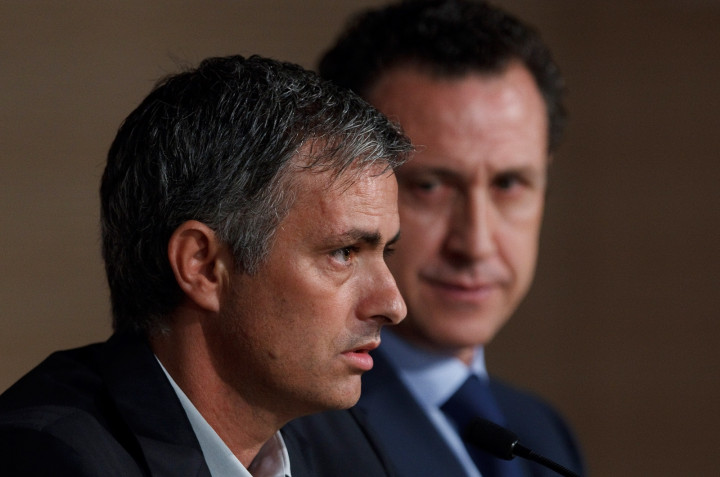 Real Madrid legend and former general director Jorge Valdano has hit back at Chelsea manager Jose Mourinho after the pair enjoyed a simmering relationship during their time together at the Santiago Bernabeu.
Some reports in Spain even claimed the Portuguese boss wanted Real Madrid president Florentino Perez to release Valdano from his job during his tenure in La Liga – with the club eventually sacking the legend and strengthening Mourinho's position at the Santiago Bernabeu.
Valdano took revenge in his latest book, The Eleven Powers Of The Leader, to heavily criticise his former Real Madrid colleague.
"I've never heard in public or in private a football statement from Mourinho worthy to be remembered," Valdano wrote, as quoted by Spanish newspaper Marca.
"He is a character tailored to these noisy and empty times.
I couldn't understand him because he is in the antipodes of my sensitivity. Intelligence and ego are enemies. And when they collide, the ego wins."
The Real Madrid legend also slated the Chelsea manager by comparing his achievements with Bayern Munich and former Barcelona boss Pep Guardiola.
"If Guardiola is Mozart, Mourinho is [Italian composer Antonio] Salieri. He would be a great musician if there were no Mozart," Valdano added.
Valdano won the World Cup with Argentina in 1986 alongside Diego Maradona, while he coached Real Madrid to the Spanish league title in 1995 before becoming the general director of the club during two different spells.
He spent time at the Santiago Bernabeu as a footballer between 1984 and 1987, winning La Liga twice, and is one of the most important pundits in Spain, covering issues about Real Madrid.