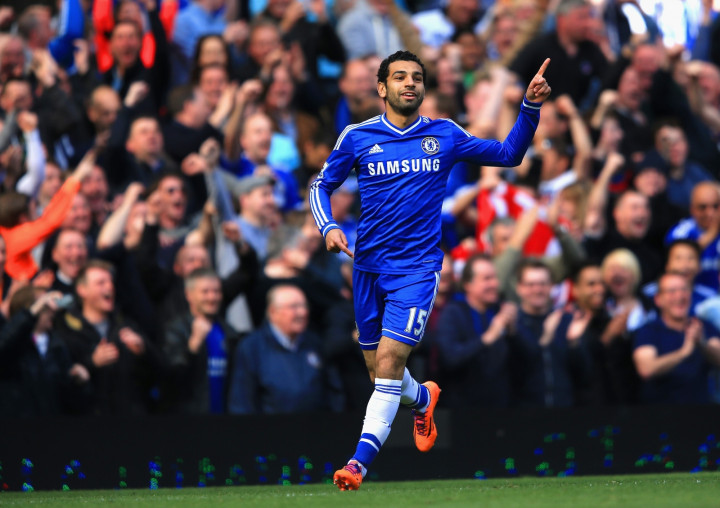 Egypt coach Shawky Gharib has questioned Mohamed Salah's decision to join Chelsea during the January transfer window, claiming his lack of playing time under Jose Mourinho is affecting to his international commitment and development.
The Blues beat Liverpool for Salah's signature after the 22-year-old winger heavily impressed Mourinho during his time at Basel.
However, the £11m star has since struggled to convince the Portuguese boss he deserves a place in the Chelsea line-up with Eden Hazard, Oscar, Willian and Andre Schurrle ahead of him in the manager's pecking order.
Salah started six games in the second part of the last season, scoring two goals, but is yet to play in the new campaign, and was even left out of the squad against Burnley and Leicester City.
He also failed to make an impact during Egypt's African Cup of Nations qualifier against Senegal, with his side losing 2-0.
Gharib blamed Salah's lack of fitness as one reason for the defeat as the midfielder is expected to be one of the leaders of the side.
"We had many mistakes in passing the ball and we failed to put the required pressure on our opponents but the defenders are not the only ones to be blamed," Gharib was quoted by Standard Sport.
"The poor fitness of the players, especially Chelsea's Mohamed Salah, is also a reason for the loss. The Egyptian league hasn't started yet and also Salah didn't play regularly with Chelsea. If Salah is off-form, Egypt's performance is always affected."
Nevertheless, Mourinho recently suggested he signed Salah with the future in mind, so the winger is expected to have more chances in the coming weeks once the Champions League starts.
He said: "Last season we went into the season with a different profile when we bought people like Mohamed Salah and Andre Schurrle."