Barcelona technical secretary Robert Fernandez has confirmed that the he has been scouting Hector Bellerin this season but refused to confirm whether the club will make a summer move to lure the Arsenal star back to the Nou Camp. Meanwhile, the club chief was coy about the possibility of signing Paulo Dybala and Marco Verratti after pointing out that both players are under contract at Juventus and Paris Saint Germain respectively.
Recent reports in Spain have claimed that Barcelona have earmarked the signing of the Arsenal ace as a top priority for the coming transfer window as the club want an offensive full-back to fill the gap left by the summer departure of Dani Alves to Juventus.
Bellerin himself recently added fuel to the speculations after refusing close the door on a potential return to the Nou Camp, having left the Barcelona academy to join Arsenal in the summer of 2011.
And asked by Mundo Deportivo whether he has been scouting Bellerin during the season, Fernandez confirmed: "We have watched many players. Fortunately I have the opportunity to watch many players live and on television. But, yes, I have watched Bellerin."
"Hector is a good player, of course. He is well known. He is playing at a great level but there are also other players that have good characteristics. Improving Barcelona is always complicated because we already have a very good squad and We have to give value to what we have. We are always open to sign some players. We always have in mind the idea of improving the team but to improve Barcelona's team it's very difficult because we have a magnificent side."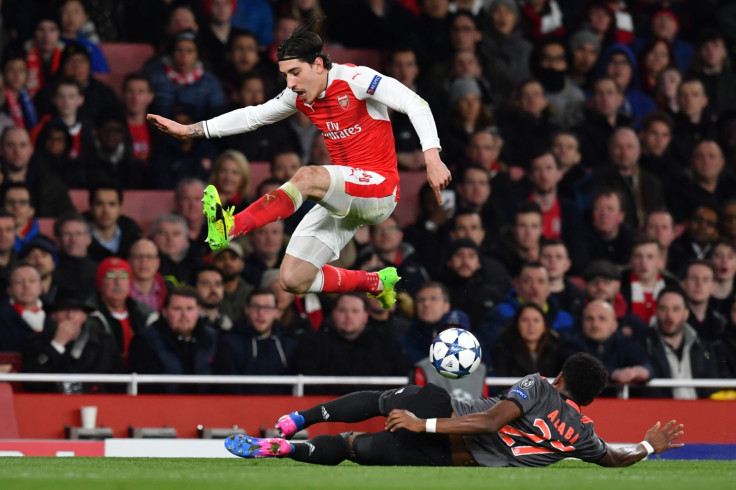 Fernandez recently suggested that a move for Bellerin was unlikely because Barcelona didn't want to pay a fortune for a player who left the club for free.
But Fernandez now clarified: "No, I said that I didn't want to pay a lot of money for a player. Regarding the other thing, the fact that he left the club, I will not give much importance. In the end, the market is what it is and we always look for good players."
Mundo Deportivo claimed last week that Barcelona were also considering to make a move for Dybala to form a lethal attack alongside Neymar, Luis Suarez and his compatriot Lionel Messi.
However, when asked about the possibility of signing the Juventus star or PSG's midfielder Marco Verratti, Fernandez replied: "There a lot of rumours but those players are under contract with their respective clubs. And especially when a player has a long-term contract, it's very difficult."
When pressed whether they will make a move for Dybala if the player decides to leave Juventus in the coming summer, Fernandez added: "He is a good player. I can not say more. Barcelona are on alert to all the movements of the market and we have the obligation to be always on guard about the transfers of any good player who also are wanted by other clubs. Therefore, we will be ready for any situation. But it's also true the (big) price of the player and what we already have here."
Meanwhile, Fernandez was more pessimistic about Barcelona hope to sign Verratti after pointing out that PSG already blocked their attempts to sign Thiago Silva in the past.
"(Getting) these players is always a matter of money. You have to pay them what they want but also (convince) PSG because they don't sell. The decision does not belong to the player but to his club. Do you remember what happened with Thiago Silva? PSG did not even negotiate with Barca."