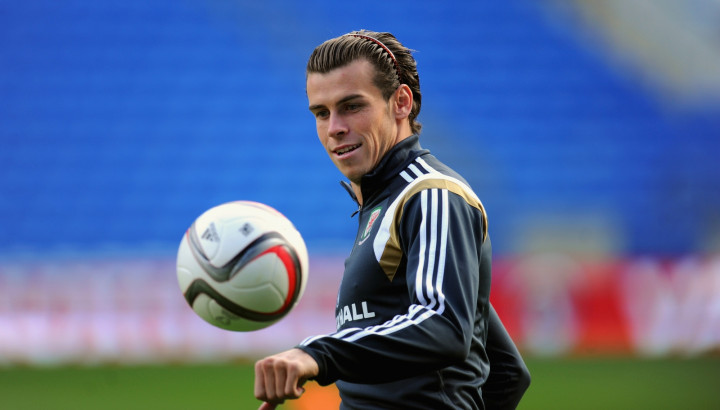 Real Madrid manager Carlo Ancelotti has tried to close the debate over Gareth Bale, confirming the former Tottenham star will regain his place in the starting line-up for the La Liga game against Rayo Vallecano on Saturday 8 November after recovering from an injury.
Many pundits and supporters in Spain recently urged the manager to drop the £89m star from the starting XI as they believe Real Madrid have found the perfect balance during Bale's absence, with Spanish playmaker Isco replacing him in the line-up.
Real Madrid have had some of their best performances this season without Bale, including a 3-0 victory against Liverpool in the Champions League and a 3-1 win over Barcelona in the La Liga Clasico.
But after the Wales international was back in action in the second half of the 1-0 victory over Liverpool on Tuesday 4 November in the return Champions League fixture, Ancelotti responded the critics, claiming Bale remains "unmovable" from his plans.
"I was impressed with Bale. He did not start because following an injury, it is normal to play for 30 minutes. He was fine and had no problems. He will start the match on Saturday [against Rayo Vallecano]," he said, according to the club's official website.
Meanwhile, the Real Madrid boss expressed his delight for the 1-0 victory over Brendan Rodgers' side, after securing the qualification for the Champions League last 16.
He said: "It was a good match, we did not play at a high tempo because we did not need to. We scored in the first half and controlled the game without taking risks. We were comfortable on the pitch and tried to score more goals. We controlled the game and the victory is well deserved."
Rodgers has been questioned by his decision to drop starting players such as Steven Gerrard and Raheem Sterling in the match against Los Blancos – with the aim of resting them ahead of Liverpool's Premier League game against Chelsea on Saturday 8 November.
Asked about his opinion on Rodgers' decision, Ancelotti said: "I can't assess Liverpool's starting line-up."
"Perhaps he tried to put out the freshest possible starting eleven in order to put more pressure on us. That did not surprise me
"There is quality opposition throughout the group and Liverpool always have a greater chance of qualifying because of their history and experience in the competition. Although they need to win their two matches and that won't be easy."