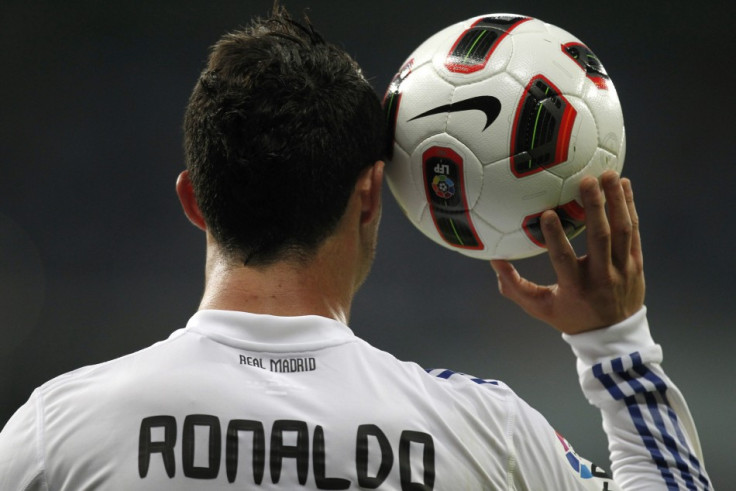 All the latest news and view from real Madrid for the 7 September 2011. Real Madrid forward Cristiano Ronaldo says he will not rule out a move to Manchester United before his career ends. Royston Drenthe has launched a scathing attack on the club after his loan move to Everton and Sir Alex Ferguson has defended the action of Real Madrid manager Jose Mourinho.
New Everton signing Royston Drenthe has launched a scathing attack on Real Madrid. Drenthe is on a season loan deal at Everton and his Real Madrid contract end at the end of the season, has blamed both the clubs board and management for the decline ion fortunes at Real Madrid.
"My first year (in Madrid) was the best and nicest time; I learned a lot from players like Fabio Cannavaro, Raul, Michel Salgado, Guti, Robinho, and Wesley Sneijder. Real Madrid had one of the best teams in the world with a mixture of young and old players and we were better than Barcelona," Drenthe recollected.
"It changed a lot after that because team broke up. They changed the trainer (Bernd Schuster), changed the trainer again and again - they change their trainers like candy. That is normal at Real Madrid but I learned a lot," he elaborated.
Sir Alex Ferguson has said that there is 'nothing wrong' with Jose Mourinho's enthusiasm following criticism of the Real Madrid manager.
The Portuguese tactician has been widely criticised for his behaviour at Real Madrid and has received further condemnation after video evidence appeared to show him poke Barcelona assistant manager Tito Vilanova in the eye during Real Madrid's Super Cup Final match with the European Champions.
"I don't find anything wrong with his enthusiasm," Ferguson told Corriere dello Sport.
"When I was younger I showed more enthusiasm on the bench too. I was always gesticulating and directing. It's Mourinho's nature to be agitated," Ferguson added.
Cristiano Ronaldo has said that he will not shut the door on a dramatic return to Manchester United before the end of his career.
The Real Madrid forward has been in scintillating form for Real Madrid since his arrival three years ago but says Manchester United and Sir Alex Ferguson still hold a place in his heart.
He added: "I cannot lie to you and say I will stay here ten years that I am not going to come back to Manchester. It is not fair on my part. Let's see what future God has prepared for me," Ronaldo said.
"I'm really happy with what I did in Manchester because I don't forget the six years that I passed there. I have good memories from Manchester and when I watch sometimes the games I miss it a lot because it's part of me I left in England. The most important reason why I moved is the challenge because I really like to put myself under pressure to see what I can do, but I really miss the Premier League - for me it is along with the Spanish league the best league in the world," he continued.