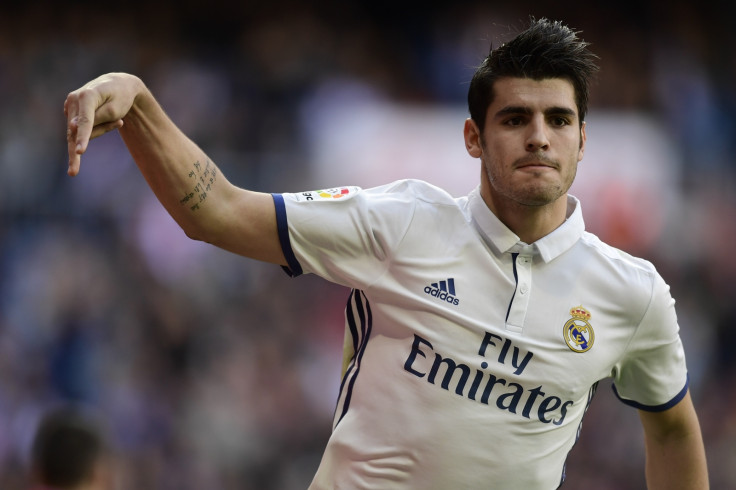 Real Madrid's Alvaro Morata is proof of the maxim that no one is a prophet in their own land. After Cristiano Ronaldo, he is his club's top scorer in La Liga with six – with that number swelling to 10 including the Champions League and Copa del Rey.
Against Real Sociedad, he scored the third after a wonderful header, despite the fact he played just 24 minutes. But he did not need more than that to improve on Karim Benzema's woeful display during the first hour. His goalscoring record might not be formidable for a Real forward, but he has started just six games in La Liga. Nobody, not even Zinedine Zidane, can give a convincing explanation for his lack of opportunities, made worse by the form of Benzema – who has scored just five league goals this term.
Santiago Bernabéu runs the risk of exhausting Morata's patience, because it is not the first time that the club has messed him around; a situation that highlights their mismanagement of academy players. Though during his first spell with Real he displayed goal-scoring ability and much potential he was sold to Juventus for €22m.
It was considered a good sale, until Morata started to outshine new teammates Paul Pogba, Carlos Tévez and Fernando Llorente. In Italy, he won two leagues, two domestic cups and a Supercup. He played in a Champions League final against Barcelona having netted a vital goal to knock-out former club Madrid in the semi-finals.
"Knocking out Real Madrid was the best sensation of my whole career", Morata said weeks later. It was that moment when many of the fans and journalists demanded Florentino Pérez, Real's president, pay the €30m clause to bring him back to the Spanish capital. They did just that last summer.
But when it comes to young talents, Real have shown plenty of time that they can stumble twice on the same rock. Despite the fee paid last summer and his performances in Serie A and Champions League, it seems the club does not trust him to lead the attack. Nobody seems to know why, particularly given his impressive strike-rate.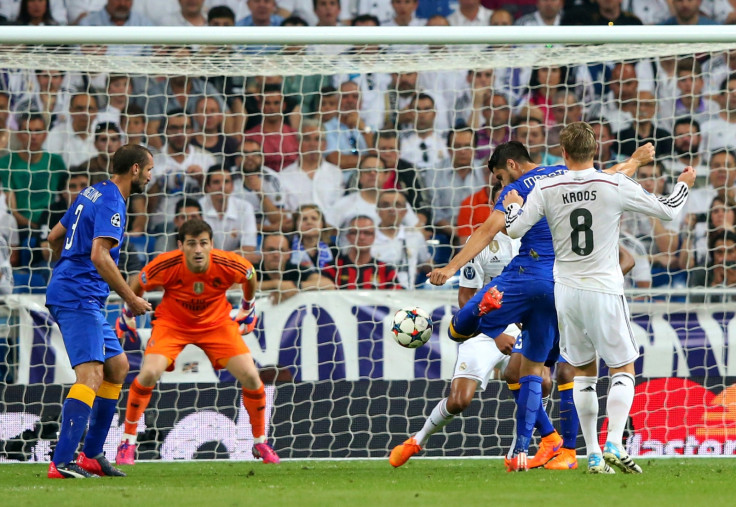 Untenable situation
Morata has always been a cautious player, not the kind of footballer who shows fury during a press conference even if he feels his situation is unfair. But it is the worst-kept secret in Spain that he is uncomfortable with his lack of opportunities. According to OK Diario, the player is annoyed and the situation is untenable unless Zidane reconsiders the idea of starting Benzema, week in week out.
"[Chelsea manager] Antonio Conte loves Alvaro Morata, he is mad for him, he wants to sign him badly, in fact, he was responsible for the player's evolution at Juventus and his current situation with Diego Costa may make this transfer possible," the report reads." The same sources remark that "[Arsenal boss] Arsene Wenger has followed Morata's career for years, and he will try to sign him the next summer".
What is obvious is that the player has a superb reputation in Europe, certainly greater than the respect Real have shown him in recent months. According to El Confidencial, Zidane confessed to Morata and Lucas Vázquez that "despite I am happy with you, because you are great players, I have the obligation of starting every time I can with Benzema, Cristiano Ronaldo and Gareth Bale". This is simply an unacceptable situation for Moratta, who could start for any club with Champions League aspirations if he so wished.
Morata's future might be clearer next month. Real face Napoli in the Champions League last 16; a key match against a team he knows well, having spent time in Italy. Benzema's crisis of confidence means retaining him would risk disrupting the harmony in the dressing room. Morata is 24 and is entering a key period in his career. And there is not a single player who wants to spend the most important moments of it in the bench.