Though it is true that in world football everything changes from black to white overnight, it seems that Luis Enrique is entering his final days in the Barcelona dugout, with the list of candidates to replace him having already been whittled down to three; Jorge Sampaoli of Sevilla, Eusebio Sacristán at Real Sociedad and Athletic Bilbao's Ernesto Valverde.
The Argentine Sampaoli, currently in charge of Sevilla, is delighting La Liga fans in his first European job as a manager and he is the favourite to succeed Enrique in Catalonia. After Los Hispalenses' 4-3 triumph against Osasuna, Sampaoli's side are just one point adrift of Real Madrid. You may know him thanks to his tattoos and behaviour on the touchline – he occasionally seems to go into a trance - but he was a complete unknown until he won the Copa America title with Chile in 2015. IBTimes UK identifies the highlights of the 56-year-old's career and what we can expect in future campaigns.
16 years at low-profile clubs until....
Jorge Sampaoli was a professional player but his career was cut short by an injury at the age of 19 while he played with Newell's Old Boys. He was a football enthusiast and never considered the idea of taking the sport less seriously. He cut his teeth in the dugout with Alumni de Casilda in 1994, at the age of 34, going on to spend the next 16 seasons in the lower reaches of the game until he helped guide Ecuadorian club Emelec into the Copa Libertadores.
That was the beginning of an outstanding career, and he soon caught Universidad de Chile's attention. During his spell with "La U", he won Torneo Apertura, Torneo Clausura and Copa Sudamericana. By then, his combination of tiki-taka and pressing tactics – he is obsessed with winning the ball back quickly – led him to the Chile national team, where he claimed the Copa America; beating Messi's Argentina in the final. "Comparing Leo Messi with the rest is like comparing a good policeman with Batman," said Sampaoli this week.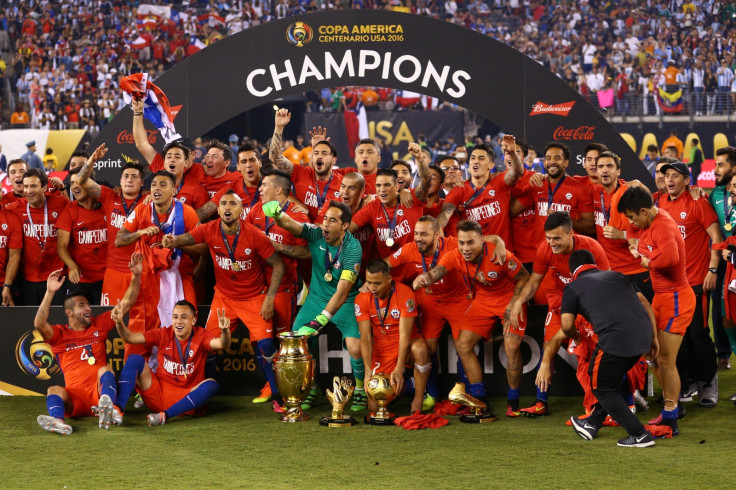 The letter to Marcelo Bielsa that defines him
It was 2007, Jorge Sampaoli was in charge of Sporting de Cristal and he faced an important match against América de México in the Copa Libertadores. The current Sevilla manager has always been inspired by Marcelo Bielsa, a coach he considers to be his mentor even though they have never met in person. Bielsa is almost a god for Sampaoli, whose approach to players, tactics and football philosophy is based 100% on Bielsa's techniques. That Copa Libertadores match in 2007 was not an exception. However, the outcome against América de México was not what was expected and they lost 5-0. Sampaoli could not forgive himself and made a peculiar decision, as he considered he had betrayed Bielsa's foundations. "I sent Marcelo a letter to apologise for that game, because I was not able to defend the style. His style. The idea." Jorge Sampaoli: such a peculiar kind.
Desire supersedes physical condition
In an interview broadcast by Bein Sports recently, Sampaoli provided some clues about his relationship with his players. "It all depends on how you feel inside the pitch," he said. "The players need to enjoy and feel they control the game. They need to know there is a team in front of them that play wonderfully but assuming that they are better.
"That is the path we try to follow. I believe in physical condition but look, I think that the attitude with which we tried to recover possession in our victory against Real Madrid in La Liga is much more important. That is why I believe more in convictions and will to enjoy the game than in any other thing."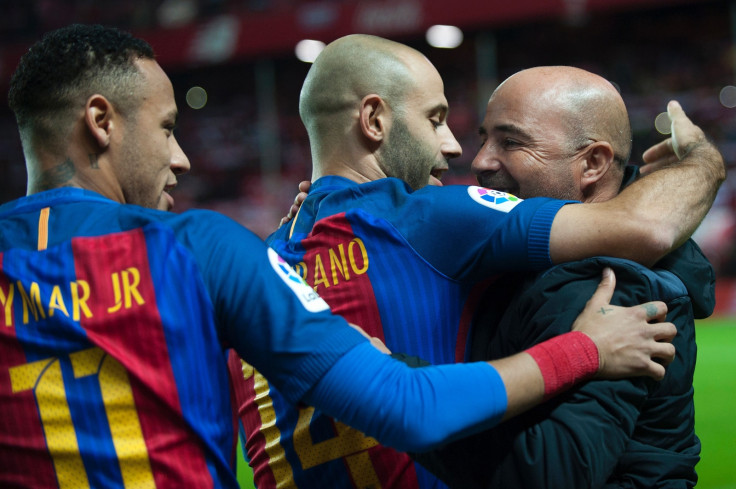 Friend of footballers rather than a distant figure
If you think that Sampaoli is the kind of manager that keeps his distance from his players, you could not be farther from the truth. During a chat with Jorge Valdano, Sampaoli admitted that "there are a lot of people next to the players who prevent them from enjoying their life. We cannot pretend we work inside an office. We try to convey the message to the players that we –he and his assistant Juanma Lillo - that we are not managers. That we are managers of footballers".
"We cannot expect to make decisions on our own, we need to speak with the footballers and involve them in the decision-making process. The word is much important than the image, I need to seduce the players. If the player has no freedom to think, he will hardly be able to create. Modern football uses a lot of technology but what I love is the dribble, the happiness which is linked with feeling when it comes to football. I feel fulfilled when a team plays the way I want, no matter what the result is."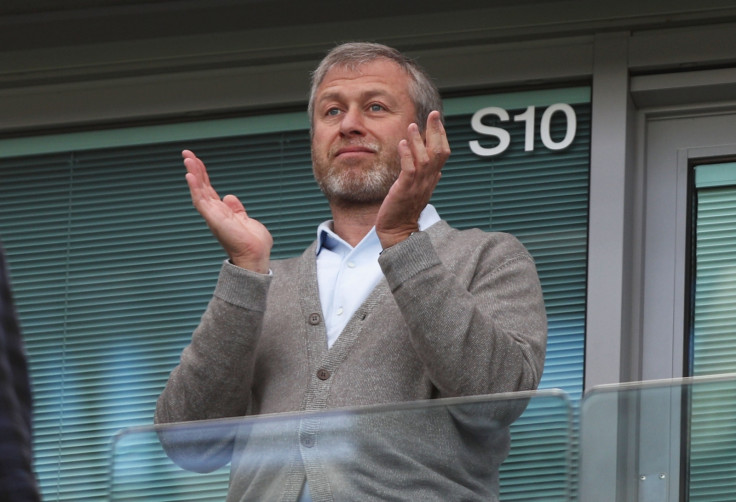 Why he rejected Chelsea's offer
Before joining Sevilla, Sampaoli attracted the attention of some of the most ambitious clubs in the world. Roman Abramovich wanted to sign him, for instance. In fact, they even met in person but true to his style, he did not accept Chelsea's offer because "it was very tough to emotionally move a group of players without speaking fluent English. I needed a bit of time to polish it up but in these kind of clubs time goes by against you". Sampaoli also rejected an offer from Argentina last summer.
Destined to work with Messi
According to El Confidencial, Messi wanted Sampaoli to sign for Barcelona weeks before Gerardo Tata Martino's arrival. Some weeks ago, the manager admitted he was eager to work with Barça's number 10. "Who would not like to coach him? If you make a player like Messi happy, you have 95% of the game done." Taking into account Leo Messi's personality and the way Sampaoli understands professional football, it seems destined that they will work together. Maybe from next summer?