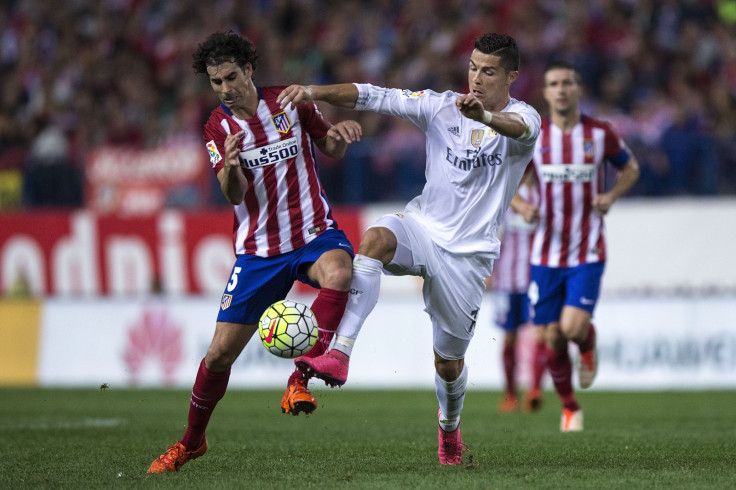 Spanish football dominance of Europe's elite club competition will be at stake in Milan's Champions League 2016 final. Atlético Madrid will try to repeat the consistency shown in the past months in order to lift their first European Cup while Real Madrid are looking for their 11th major continental success, after a chaotic season. The outcome is "unpredictable" according to former Atlético and Spain's National manager Javier Clemente, who analysed both clubs for IBTimes UK ahead of the showcase final.
"As a former Atlético manager, I want them to win," the current Libya national team boss admitted. "They have kept an astonishing level along the year, with almost no twists and turns. In fact, since Diego Simeone arrived at the Vicente Calderón, they have kept up an outstanding level of regularity, whereas Real Madrid have fixed a bad season in the last months. Since Zinedine Zidane's arrival, their figures are good, however, Barcelona's setbacks help to window dress Madrid's inconsistent season".
The former Serbia and Cameroon manager makes his point clear. "This will not necessarily have an impact on the San Siro final," he states. "They are Real Madrid. They are used to making the most of their seasons even when they're in trouble. Look, they have a fortress at the Santiago Bernabéu. Whenever they lose the La Liga title, they stumble in the away matches, never at home. This applies as well to Champions League. It is difficult to deal with pressure at Real's stadium during the knockout stage, even for the biggest clubs in Europe, and that is why Madrid normally perform well in this competition".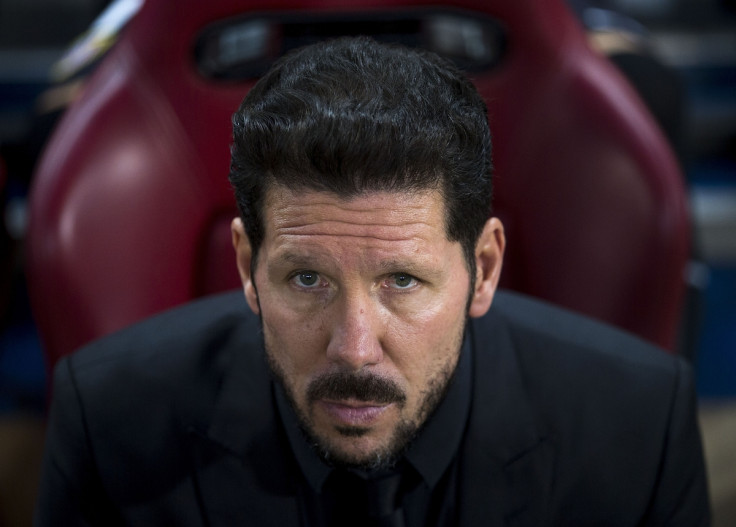 But a final is just 90 minutes and you must expect the unexpected. Clemente subscribes to this view. "It is difficult to predict who will win. If you assess both sides, they are completely different. Real Madrid can not imitate Atlético's style. They do not have players to defend and recover possession everywhere on the pitch. Thankfully for them, Casemiro has given balance to Zidane's side, at least defenders such as Sergio Ramos or Pepe feel more secure with the Brazilian in the line-up.
"Madrid have wonderful individuals but they are a bit disastrous when it comes to defending. On the other side, Atlético can not imitate Real Madrid either. They do not have any players who have the capacity to change the match or the final on their own. Not even Antoine Griezmann, who is a superb player, but obviously not at the height of Cristiano Ronaldo.
"Atlético represent a basic style of football, within reach of some other clubs, whereas only Barcelona can replicate what Real Madrid do. They have four players who, basically, change the course of events when they are inspired."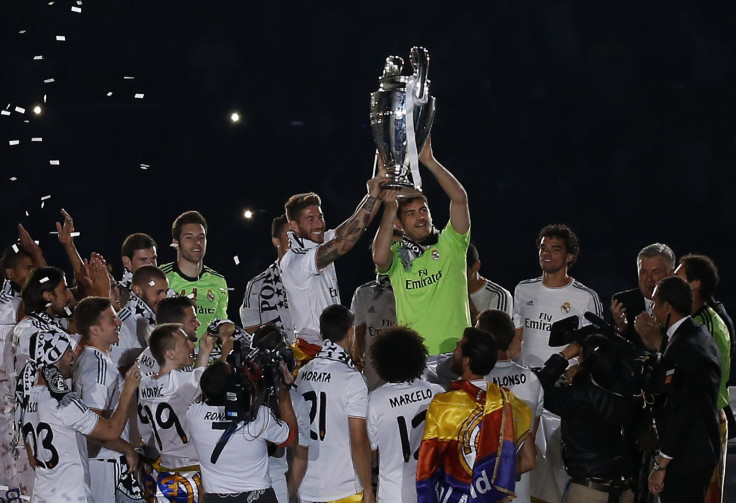 Following this line of thought, Iván Campo, who won the Champions League twice with Real Madrid in 2000 and 2002, explains to IBTimes UK what we can expect in the San Siro final. "No surprises. Atlético is going to defend and try to make the most of counter attacks whereas Real Madrid depend on Luca Modric and Tony Kroos. If they constantly provide good passes to Ronaldo, Karim Benzema and Gareth Bale, half of the job is done. Therein lies the dilemma, will they be able to make it in the midfield?"
However, Campo harks back to 2014 when Real scored late on to deny Atletico in normal time, before Bale and Angel di Maria inspired victory in extra time. "Both sides remember what happened in Lisbon two years ago. Despite his new methods, I know Zinedine well. He is a master, and somehow an old school manager. I am pretty sure that he has dealt perfectly with pressure along the week.
"When we won our eighth Champions League in Paris against Valencia, Vicente del Bosque let us drink beer the week before, it was a way of turning tension into calm. 'Do not panic, it is alright' he told us. We stayed four days in the hotel. There was an obvious risk of overthinking. Vicente knew what he was doing and everything went smoothly.
"Well, until we got into the bus. But I remember as well how we faced our ninth Champions League title in Glasgow, with Zidane in the squad. And I am pretty sure that the Frenchman will not let anyone get overwhelmed by pressure. I never like to predict a result before a final, obviously I will support my former team. Moreover with 'Zizou' on the bench; he deserves it. He has changed the whole season and I hope he lifts his first Champions League as a manager after just five months. Winning mentality always pays off."
If Atlético play in an intelligent manner, it may be a 50-50 final. But they have lost two European Cup finals, both in the final minute and that might be a heavy burden. The first near-miss came in 1974, when Javi Clemente played for Athletic Bilbao. "They made a wonderful final at Heysel, but Bayern Munich's last minute equaliser led to a replay, in which the Germans were vastly superior. We all remember what happened two years ago." Same old story for the club, 40 years later.
"There are more similarities, because Atlético had a lot of Argentinian players. They have that fighting spirit and idiosyncrasy, they have a warrior soul and maybe it is time for them to lift their first Champions League trophy."