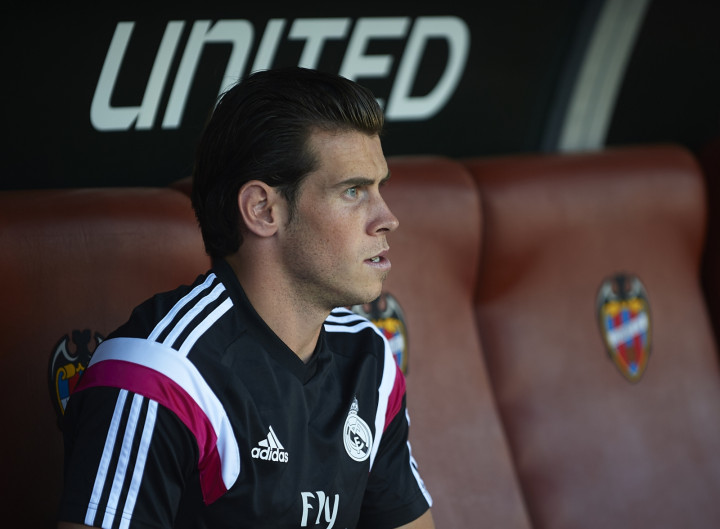 Real Madrid winger Gareth Bale is a major doubt for the Champions League group match against Liverpool on Wednesday 22 October after his club confirmed the player has suffered a buttock injury.
The 25-year-old missed the 5-0 La Liga win over Levante on Saturday 18 October and could be absent for both the trip to Liverpool and the visit of Barcelona in the El Clasico derby at the weekend.
Bale's injury history suggests Real will treat his latest problem with caution but with the player unlikely to return to English shores, the news of the blow is a significant boost to Liverpool.
A club statement read: "After tests carried out on Gareth Bale by the Real Madrid Sanitas medical services, he has been diagnosed with a muscular injury in the right pyramidalis muscle. His progress will be monitored."
Speaking on 18 October, Real Madrid manager Carlo Ancelotti said: "[Bale] had a problem in his glute. He wasn't comfortable so we preferred to not risk it for this game and we will evaluate it in the next few days. He wasn't left out due to rotation.
"We now have a few days to evaluate the situation with Bale, [Karim] Benzema, [Raphael] Varane, Sergio Ramos and all those that were out for this game.
"I think we are arriving well into this week. We had a difficult game to prepare here, but we played very well and seriously. We were very concentrated and it all went well.
"Now we have time to, firstly, recover some players, and then think about the game on Wednesday."
After struggling past the Premier League's bottom club Queens Park Rangers in a 3-2 win, fears are rife that Liverpool could be put to the sword by the European champions, with Real having scored 30 league goals in eight matches.
And former Liverpool defender Jamie Carragher has said Cristiano Ronaldo among others will be licking their lips at the prospect of facing a back-four that conceded twice to QPR.
"Liverpool must be the worst side in the league at defending set pieces this season when you look at how many goals they've conceded," he told Sky Sports. "Liverpool have won, OK, but they are still weak defensively.
"With Real Madrid on Wednesday, I wonder what Carlo Ancelotti and Cristiano Ronaldo are thinking watching!"