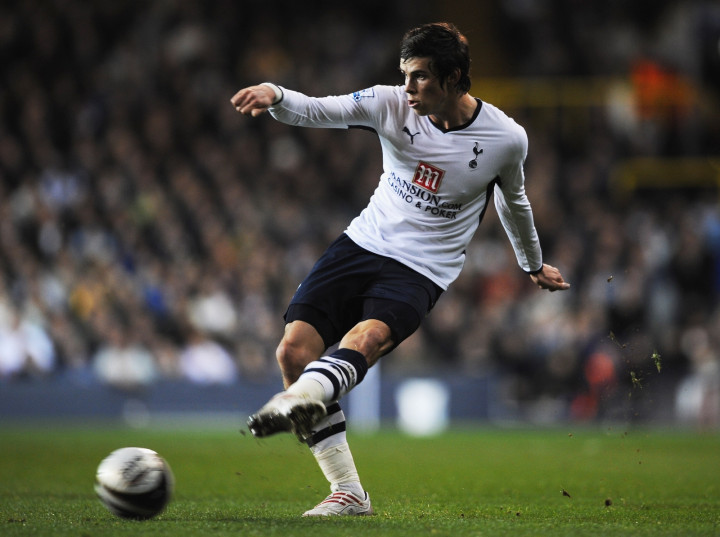 Tottenham Hotspur offered Gareth Bale to Hamburg for just £5m in 2008 in an attempt to offload the under-performing Wales international, Martin Jol has revealed.
Bale endured an insipid start to his Spurs career after moving from Southampton, failing to play in a winning team in his first 24 matches in north London.
But Tottenham's first-ever campaign in the Champions League during the 2010/11 season, which saw Bale terrorize Italian giants Inter Milan over two group matches; netting a hat-trick in the San Siro before inspiring victory at White Hart Lane with two assists amid a glorious display, signalled an upturn in his fortunes.
But just two years previous Tottenham were losing faith in their investment and ex-manager Jol says he was given the chance to sign Bale but was unable to afford the £5m fee which chairman Daniel Levy demanded for the player.
"Spurs saw Bale as a left-back, but he probably wasn't the best left-back in the world," he told talkSPORT.
"He was more creative, he had electric pace, so everybody saw that he was more suited as a forward player, and Harry Redknapp saw that later on.
"I saw his potential straight away, but other people didn't see that in the early stages of his career and that led to Spurs offering Bale to me when I went to Hamburg.
"We had to pay a lot of money to get him though, about five or six million, which we couldn't afford at the time.
"I then asked Daniel Levy if we could take him on loan instead, but at that time it was not possible.
"So yes, Hamburg could have bought Bale for £5m because, of course, he was not playing at that moment. He couldn't get into the side, so Spurs offered him to other clubs."
Twelve months following Hamburg's rejection, Birmingham City were linked with a £3m move for Bale as the player's market value continued to drop.
The account from Jol, manager at the club from 2004 to 2007, comes just 14 months after Tottenham allowed Bale to join Real Madrid for a world record £85m and highlights the rapid rise the 25-year-old has made in recent years.