Recent data reveals global new vehicle market falls by 2% as declines occur in North America, China and Europe
New data by JATO Dynamics reveals an overall drop in vehicle registrations worldwide whilst nations such as India and South Africa have increased registrations.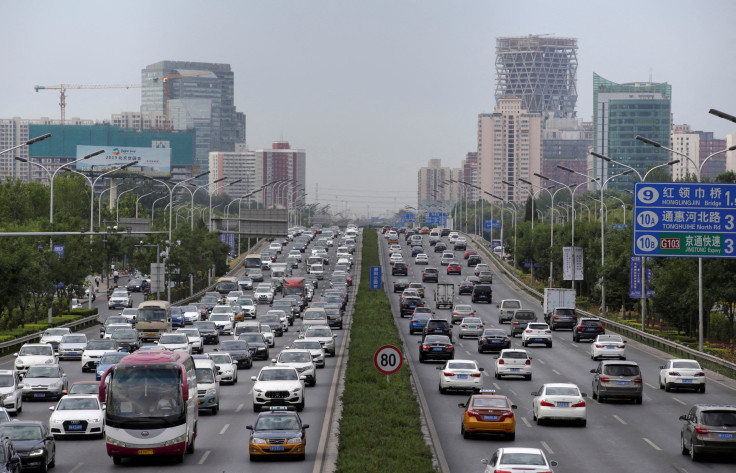 Recent data released by JATO Dynamics reveals that there was a two per cent drop in the global new vehicle market last year.
The number of new vehicles registered worldwide in 2022 was 79.4 million which is fewer than the 80.7 million registered in 2021.
Despite there being a decline in registrations across North America, China and Europe, there were positive readings across the emerging markets that include Africa, South East Asia, India and the Middle East. These regions make up 24 per cent of global volumes, so positive growth in those areas meant the blow felt from the declining regions was softened.
Global Analyst at JATO Dynamics, Felipe Munoz, spoke on the reasons for a decline in sales across North America, China and Europe, the regions which altogether accounted for 69 per cent of sales worldwide in 2022. He stated: "Firstly, ongoing supply chain disruption and the shortage of semiconductors in North America and Europe led to a reduction in the availability of new vehicles, while sales in China, the world's largest market, weakened."
The decline is also attributed to the ongoing war between Ukraine and Russia. These sanctions have led to the Russian market struggling as sales dropped by 59 per cent, which equates to roughly one million units.
JATA Dynamic's Area Manager for Eastern Europe, Irina Dedova spoke on the effects of this conflict. She said: "The market is shifting away from NSCs and OEMs, instead becoming increasingly reliant on importers. The withdrawal of Western brands has created an opportunity for China to expand its presence in the Russian car market – the 21st largest in globally 2022."
India saw its demand for new vehicles increase by a record 24 per cent as it registered 4.37 million units, leading to them overtaking Japan to become the third biggest car market globally. Japan will be looking to bounce back and already have plans in motion to start testing out flying cars as they look to revolutionise transportation.
However, despite this large increase in India, only 3.1 vehicles were sold per 1,000 inhabitants. This was the lowest amount throughout the top 25 largest vehicle markets.
Also, India has plans to make electric vehicles account for 30 per cent of its sales in 2030 as they predict car ownership will soar to new heights. This is despite the country already having to navigate the difficulties which are presented with air pollution.
President and Director at JATO Dynamics India, Ravi Bhatia, alluded to why this level of growth was seen in India. He commented: "Consumer confidence has been bolstered by the recovering economy and supportive government policies including production-linked incentives totalling $7.5 billion over the next five years to encourage exports, and the introduction of a new vehicle scrappage policy to boost demand for new vehicles."
Bhatia also added: "Banks and financial institutions have also become more accommodating in offering loans at competitive rates."
Demand in the Middle East was aided by post-pandemic measures, benefits and financial incentives with there being 2.75 million units registered across the Gulf Cooperation Council's six countries.
Vice President at JATO Dynamics Middle East, Samir Sawalhi, spoke on the region's potential future in the car market, saying: "The Middle East looks set to take on a more significant role in the global automotive industry; Saudi Arabia – the world's 19th largest car market – aims to become a hub for electric vehicle production with investment expected to reach $50 billion over the next ten years."
South Africa, the largest African market, enabled its continent to increase registrations by 5.5 per cent to 1.15 million units. This is because they had a 14 per cent increase in vehicle registrations in the country which meant Southern Africa accounted for 45 per cent of the continent's total.
Northern Africa made up a similar amount of percentage as they made up for 42 per cent of the continent's total. The rest of the continent contributed to much less of the total as Western, Eastern and Central Africa made up 6.7 per cent, 4.8 per cent and 1.3 per cent respectively.
© Copyright IBTimes 2023. All rights reserved.