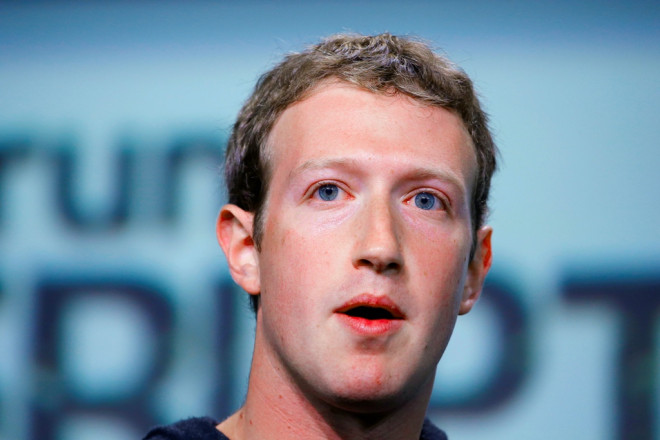 Silicon Valley's tech billionaires lost billions of dollars as investors ditched technology shares last week.
Since the market closed on 2 April, Silicon Valley's 23 richest people from the technology sector have lost $11.5bn (£6.9bn, €8.4bn), according to data compiled by Bloomberg.
Facebook's Mark Zuckerberg, Amazon.com's Jeff Bezos, Oracle's Larry Ellison and Microsoft's Bill Gates each lost more than $1bn in four days of trading, according to the news agency.
Investors in tech stocks were in a selling frenzy last week, as they sought companies with stable dividends and earnings. The Nasdaq-100 index, which is heavily weighted with technology stocks, declined the most in two years on 4 April.
Nevertheless, most of the losses were offset by the gains that technology shares achieved last year.
Facebook Billionaires
Ten billionaires from Facebook, who are co-founders, executives or investors in the world's largest social network, lost a total of $4.2bn since the market closed on 2 April. While Zuckerberg lost $1.9bn from his net worth, chief operating officer Sheryl Sandberg and co-founders Dustin Moskovitz and Eduardo Saverin lost more than 7% of their wealth.
Sandberg reduced her holding in Facebook to 17.2 million shares, currently worth about $1bn, from the 41.2 million shares she held when Facebook filed for its initial public offering in March 2012.
Jan Koum, CEO of WhatsApp that is being acquired by Facebook, suffered a 5.5% decline in net worth to $6.2bn.
Dave Duffield, co-CEO of software company Workday Inc., was the hardest-hit over the selloff period. His net worth declined 11% to $6.7bn, according to Bloomberg.
Microsoft co-founder Bill Gates lost $1.1bn in the past week, but he remains the richest man on earth with a net worth of $78.9bn.