Record High Of Transgender Hate Crimes In The UK
Home Office statistics show that the number of known hate crimes against transgender people in England and Wales has risen by 186 per cent in just five years.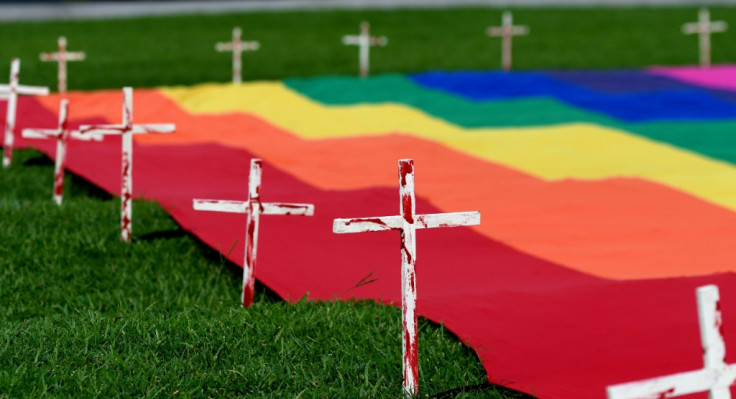 Home Office statistics show that the number of known hate crimes against transgender people in England and Wales in the last year has risen by 56 per cent.
The report documents that since October 2022, there have been at least 4,732 more reported incidents against transgender people in the UK.
The Home Office has since blamed the rise in transgender hate crimes on the influx of discussions on "transgender issues". But, the Home Office did not continue to comment on the figures that show that motivated hate crimes against religious communities also went up by nine per cent.
In the 12 months leading up to March 2023, the data shows that there were a reported 9,387 religious-motivated hate crime offences.
Muslims and Jewish people were the most commonly targeted groups, accounting for a huge 46 per cent of people who were victims of hate offences.
Muslims accounted for more than a third of the reported victims, 39 per cent, followed by Jewish people representing 17 per cent of victims. The Christian community accounted for seven per cent of the documented offences, with Hindus and Sikhs both accounting for three per cent.
A reported 22 per cent of the hate crimes were against people whose religion was not known.
In regard to the recent influx of hate crimes against the transgender community, Prime Minister Rishi Sunak has been criticised for loudly using offensive language while referring to transgender people, which only invalidates the establishment of the PRIDE movement.
While speaking at a Conservative Party conference in Manchester on Wednesday 4 October, the Prime Minister told his large audience that "A man is a man and a woman is a woman, that's just common sense."
Just days earlier, Suella Braverman announced that being persecuted for "simply being gay or a woman" was not enough to seek asylum in the UK.
Recognising the huge 186 per cent increase in trans hate crimes in the past five years, the LGBTQ+ campaign group and charity, Stonewall, blamed the Conservative government for "drawing back its support for trans people and the growth of divisive and demonising rhetoric about trans people in society".
With reference to Sunak's recent dismissal of transgender people, Stonewall added: "Many of them [MPs] are filling the public domain with toxic language that dehumanises LGBTQ+ people."
This month, Health Secretary Steve Barclay also vowed to ban transgender hospital patients from being treated in female-only and male-only wards in the UK.
Despite an investigation by the TransLucent website finding that there had been no complaints from women about sharing a ward with a transgender woman, Barclay declared that the changes would protect the privacy, dignity and safety of all patients.
LGBTQ+ Activists and Jamie Wallis, a Conservative who became the first openly transgender MP in 2022, called Barlay out for "solving" an issue that was not a problem in the first place.
Wallis said: "I hope to see him solve problems which actually exist."
LGBTQ+ Activist and Model Munroe Bergdorf, took to Instagram to address the dramatic increase of hate crimes against transgender persons.
On Instagram, she wrote: "I'm frustrated, angry and sad at the state of this country.... So many people are failing to see what links us as human beings, instead, [they are] opting to participate in a baseless moral panic that has been played out so many times before by government leaders."
"My hope is that people begin to realise that this culture war is entirely fabricated, based on a mounting list of hypotheticals, from a falling government needing something to distract them from their own shortcomings," Bergdorf declared while calling for people to continue to support and stand with transgender people.
© Copyright IBTimes 2023. All rights reserved.