Reddit, the self-anointed front page of the internet, has announced its intention to create a cryptocurrency after fundraising £30m ($48.6m).
The fundraising round, which saw the company valued at £308 million, will go toward staff expansion for product development, community management, and improved tools for moderation and community, according to an official blog post.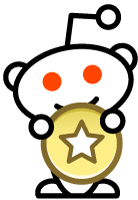 In a comment below the line, Reddit CEO said the site would allocate 10% of their shares back to the Reddit community – as a cryptocurrency.
Prefacing this revelation with a warning that the plan could fail, Wong said: "We are thinking about creating a cryptocurrency and making it exchangeable (backed) by those shares of reddit, and then distributing the currency to the community. The investors have explicitly agreed to this in their investment terms.
"Nothing like this has ever been done before. Basically we have to nail down how to do each step correctly (it is technically, legally, and financially complex), though in our brief consultation with an ex-SEC lawyer, he stated he could find nothing illegal about this plan. Nevertheless, there are something like 30 different things we have to pull off to make this work, so we're going to try."
Among the investors is Sam Altman, CEO of Y Combinator, who was in the same 2004 accelerator batch as Reddit founders Alexis Ohanian and Steve Huffman.
In an AMA, Altman said he'll be patient before putting money back into the community, backing Reddit to appreciate in value: "I don't have any particular timeframe in mind. I believe that the community is very valuable and that the value will continue to increase."
With more than 115 million unique monthly visitors, and more than 5 billion monthly pageviews, Reddit is one of the world's biggest websites.
Other investors in the Series B fundraising includes Andreesen Horowitz and Sequoia Capital, and actor Jared Leto.