Reed Elsevier Shares Rise on Bullish 2012 Forecast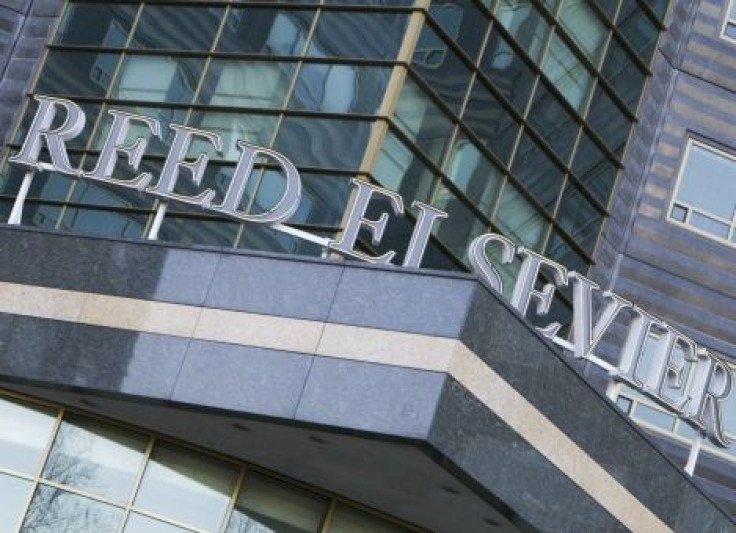 Reed Elesevier has predicted continued growth from a strong financial position in 2012.
The Anglo-Dutch publisher and information provider announced that its first quarter underlying growth rates were in line with the 2011 full year trends.
Its Elsevier science and health publishing and events group performed well, with increases in article publishing, usage and subscriptions, which the company claimed would continue, "underpinned by research volume growth and growing demand for electronic products and tools".
"2012 is on track to be another year of underlying revenue and profit growth as we further strengthen the business through organic investment and portfolio adjustment," the company said in a statement.
The group gave warnings that the LexisNexis legal and professional publishing division could see its scope for short term revenue growth hit by the current market environment.
According to a Thomson Reuters poll, analysts expect Reed Elsevier to report a full-year pretax profit of £1.4bn on sales of approximately £6.1bn.
The company conceded that the Reed Business Information division wold see its underlying revenue growth raste diluted by the sale of employment website Totaljobs to Axel Springer for £110m at the start of April.
Reed Esevier NV shares rose 1.55 perent in London trading Tuesday, gaining 8p per share to trade at 523.5 by mid-day, taking them into positive territory for the year.
© Copyright IBTimes 2023. All rights reserved.