Migrants and refugees are risking hypothermia and avalanches by attempting to cross from Italy into France across the Alps. They face dangers ranging from losing their footing on steep drops, being struck by falling rocks or succumbing to temperatures as low as minus 9C (15°F) in clothing ill-suited to the deep snow and mountainous terrain.
Reuters interviewed and photographed a group of men making a successful crossing in December. IBTimes UK shares their stories.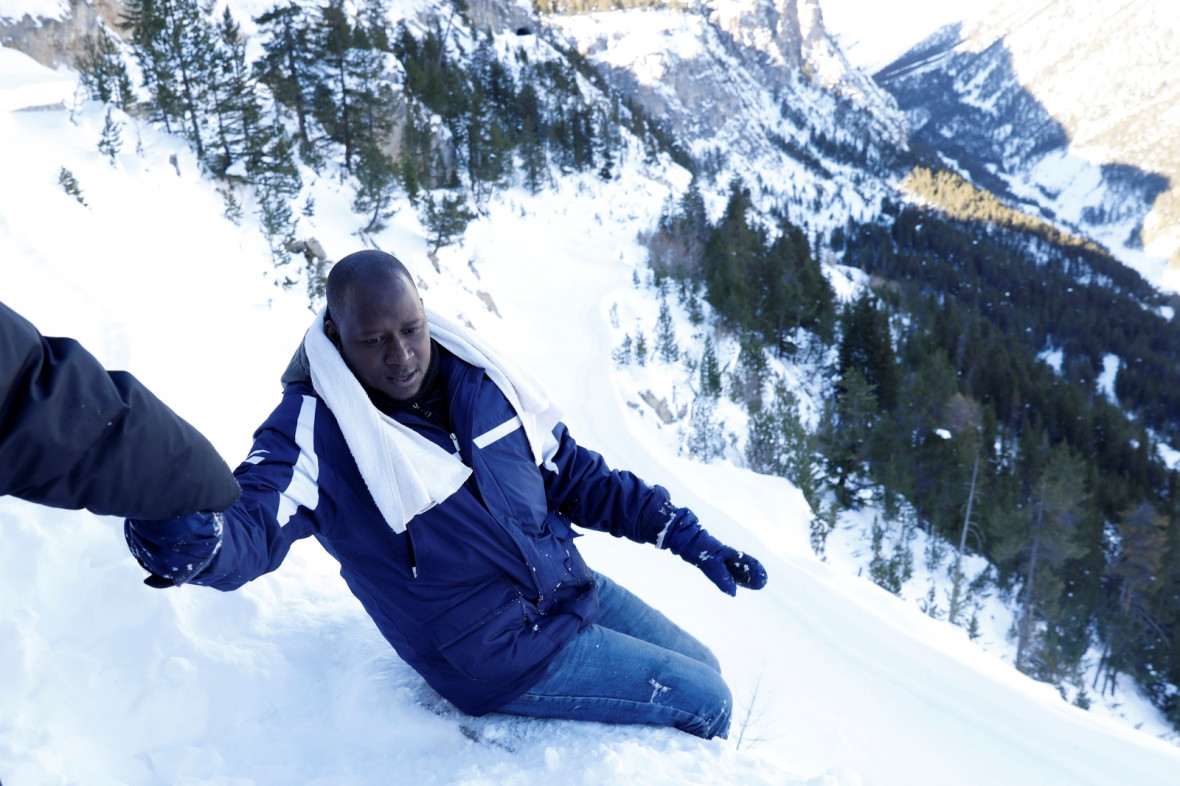 Abdullhai, 38, is one of hundreds of migrants who over the last year have attempted to enter France through high mountain passes, in a bid to evade increased border security put in place at easier crossing points.
It took Abdullhai almost three years to get from his home in Guinea to the snowy Alpine mountain pass, for what he hoped would be the final stage of his journey. (He and the five men he was travelling with asked that their last names not be published in this story.)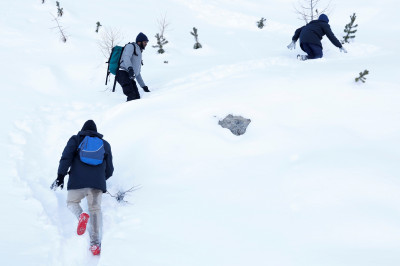 Abdullhai left behind his wife and three children behind in Guinea, including a two-year old son he has never seen. "Our life in Guinea is not good," he told Reuters. "There is no work there and no future for my children. Here in Europe we can have a future. We can find work and live a life with some dignity. This is worth a try for me."
The crossing is arduous, but at least they are alive. The International Organisation for Migration estimates that 20,000 people have died in the Mediterranean itself while trying to reach Italy. Nor does it compare to the hardships that some of those making the journey have already endured to get as far as they have.
As the group huddled around a fire in a cave during a rest on their journey, they shared their experiences of being orphaned and talked about the uncertain futures they faced in their home country. Some told stories about being jailed and tortured on their long journeys.
"I was imprisoned and tortured in Libya for many months. I was forced to work for free. Just look at my scars," said Kamarra, 28, from Guinea, lifting his shirt and pulling down his trousers at the side to show marks on his body and hip. "After all that, crossing the Alps is not a big deal for me."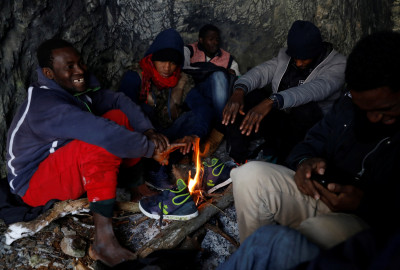 The mountain route has become even more perilous with recent heavy snowfall. On 10 January, Reuters journalists met three men – a 24-year-old from Senegal, a 31-year-old from the Democratic Republic of Congo and a 37-year-old from Pakistan – who were attempting to cross into France. They had left Bardonecchia train station in Italy at 7am, but the deep snow made for heavy going.
By midday they had walked 5 kilometres (3 miles) and managed to cross the border and reach the town of Nevache in France at an altitude of over 1,430 metres (4,691 feet) above sea level. However, they had been forced to clamber along the path on all fours in some parts and they were too exhausted to continue. A local resident skied up to the men and led them down to a local bar where they were given hot food and drinks before being taken back to Italy.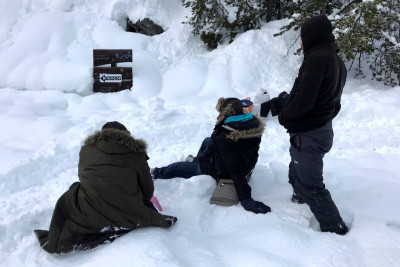 The mayor's office in Bardonecchia says although numbers are hard to confirm, they believe that approximately 800 migrants have attempted to make the journey since August 2017. Most of the migrants are stopped by French police if they manage to make the journey and cross the unmarked border into France. Fortunately, Abdullhai and his group made it to a shelter run by the organisation Tous Migrants (All Migrants) in the town of Briancon in southeastern France.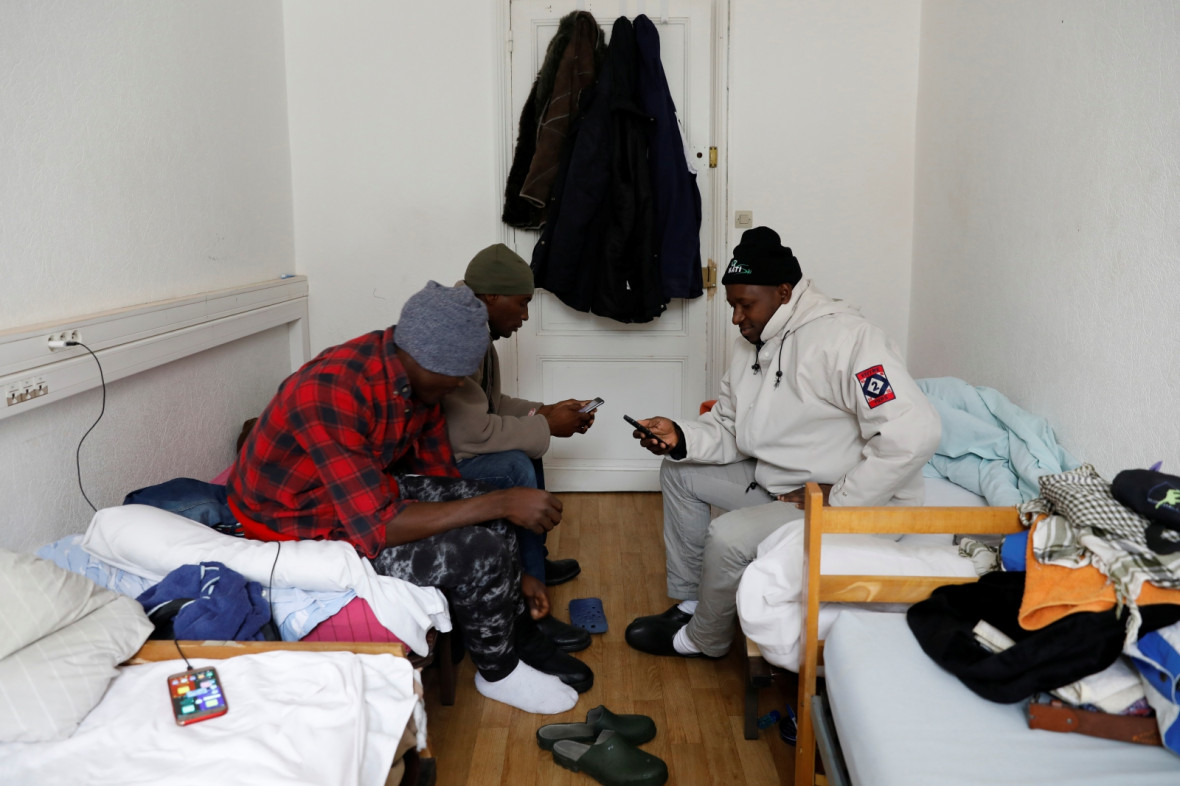 The number of migrants and refugees making perilous journeys has fallen since over one million arrived in Europe from the Middle East and Africa in 2015. There were 171,635 arrivals by boat officially recorded in 2017, down from 363,504 in 2016.