Around 13,000 tourists have become stranded by heavy snow and the risk of avalanches in the Swiss resort of Zermatt, at the foot of the famous Matterhorn. Roads, trains, cable cars, ski slopes and hiking trails have all been closed, so authorities are using helicopters to ferry some tourists to the nearby village of Taesch so that they can escape the snow-bound valley.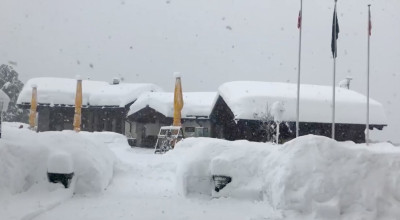 Photos show diggers and trucks being used to clear the roads in Zermatt, while special trains are employed to clear snow off the railway lines. One local hotelier told AP authorities were also setting off controlled explosions to help clear away dangerous piles of snow.
Avalanche danger in the region of Wallis, where Zermatt is located near the Italian border, is now rated as "very great", the highest level, according to the Swiss Institute for Snow and Avalanche Research. About 30km (20 miles) away, a mud- and snowslide sent debris into houses in the town of Vip, Swiss broadcaster SRG reported. Nobody was injured.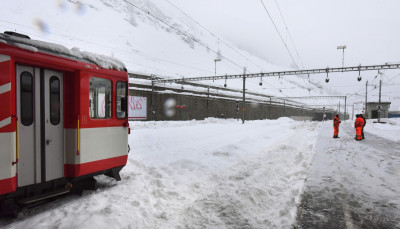 Though Zermatt has been cut off, Janine Imesch of the town's tourism office said power has been restored. She added that no people were at risk because authorities shuttered access to the nearby ski slopes and hiking trails a day earlier. Imesch reassured people: "there is nothing to panic about, everything is fine".
In August 2017, the side of a mountain collapsed in the southern canton of Grisons, killing eight hikers. Their bodies have not been found.