Regulation and compliance: The future of crypto casinos
Mike Reaves, CEO and Co-Founder of CashBet, says there's still a lack of licensable platforms for cryptocurrency-based iGaming.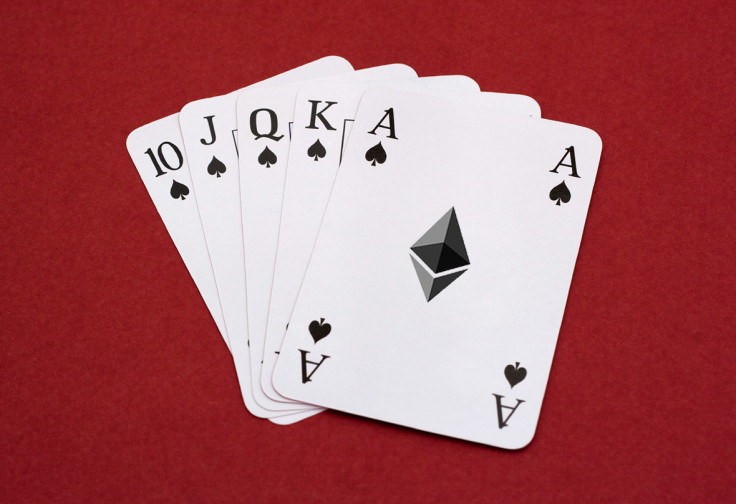 The gambling market has changed considerably in the last decade with the rise of online gaming and the shift from desktop to mobile. Mobile content is now ubiquitous, and accounts for the majority of game play. Riding a still-rising surge in mobile gaming and growth in regulated jurisdictions, online gambling became a $43 billion market in 2016. All types (social, mobile, real-money, crypto) of iGaming continue to grow rapidly. So what does this mean for crypto casinos?
Today, there still exists a lack of licensable platforms for cryptocurrency-based iGaming. As of August 2017, there were 15 initial coin offerings (ICOs) by gambling companies, but none used an iGaming platform developed and licensed by a reputable company with the basic controls in place needed to run a transparent, reliable, and safe cryptocurrency casino. Furthermore, most top-tier casinos such as Mr. Green and 32 Red don't allow crypto wagering. In part, this reflects the technology constraints of their e-wallets and legacy back-office systems, which were designed exclusively for fiat currency transactions. Crypto prohibitions by content developers also reflect an unwillingness to take a market leadership role, or perhaps an unwillingness to adopt the "provably fair" designs required by blockchain-based gaming operators.
Most crypto casinos are entirely unregulated. At best, many operators assert that they are provably fair and therefore require no regulation. At worst, they dismiss regulations as barriers to market entry. Both of these are the wrong approach. Regulators exist to protect people, not casino operators. If a person has a gambling problem, most regulators encourage or require operators to limit or block wagers, and provide access to problem gambling agencies. Operators must oblige or risk being fined or losing their licenses. Regulators also protect players with daily, monthly, and yearly audits of an operator's back office to assure player payments and wagers are aligned and on the up and up. Studies have shown that as markets become regulated, consumer trust (and hence market size) increases.
Rather than assert they are provably fair or dismiss regulations altogether, crypto casinos should begin to embrace higher standards for ethics and transparency. Players benefit when crypto casinos comply by regulations, because measures are put in place to protect them from abuse and fraud. Operators benefit from increased play.
Currently, crypto casinos face a dearth of quality content. They typically offer subpar content or build their own, which requires significant talent, time, and resources. Furthermore, the crypto casinos currently available aren't complete platforms. They either lack, or must implement, discrete modules for accounting and back office processing, analytics, marketing and promotions, among other functionalities. Crypto casinos are missing out on tremendous growth opportunities by skirting regulatory frameworks that allow them to add reputable games, which benefit both platforms and players.
When crypto casinos begin to play nice with regulators, they'll be able to truly optimize and hit levels of unprecedented growth. CashBet, for example, is a turnkey enterprise solution that fully integrates casino capabilities and is optimized for crypto gameplay. CashBet will be the first game content provider to bring top-tier content, including proven titles in regulated casinos, to the crypto casino market with its CryptoRGS platform.
For the past several years, crypto casinos have been like the wild west. But just as brick-and-mortar casinos eventually distanced themselves from the fraud and recklessness of their early days, crypto casinos should adapt to regulations that will help the marketplace mature and flourish.
About Mike Reaves:
Mike Reaves, Ph.D. is the CEO and Co-Founder of CashBet. Reaves has over 20 years of software development and IT experience, focused on gaming, search, and advertising. He led the product development team at US Digital Gaming, and Products and Services at CyberArts, where he expanded the online eGaming company's product line from poker to casino games, bingo, and back-of-house systems. Mike holds a Ph.D. in Physics from the University of Connecticut.