Iraqi forces said on Thursday (24 August) that they have "completely surrounded" Isis fighters in the northern city of Tal Afar, where a fresh anti-Isis battle began earlier in the week.
The trapped Isis fighters were being deprived of their resources and at the "cusp of yet another defeat", Ryan Dillon, spokesman for the US-led coalition fighting Isis in Iraq, said during a joint press conference with Iraqi spokesman Yahya Rasool.
Rasool added that their forces have killed nearly 300 jihadists, but around 2,000 militants still remained in the city, according to Al Jazeera.
The Iraqi army also said on Thursday that they have seized five more villages on the eastern and southern outskirts of the city as part of the Tal Afar offensive, Reuters reported.
Within the city limits, the army reportedly took control of al-Nour and al-Mo'allameen neighbourhoods in the east and al-Wahda in the west, the news agency added.
Tal Afar – which had a population of 200,000 before it fell to Isis in 2014 – is located some 80km west of Mosul, a major Isis stronghold in the country. Mosul was declared completely liberated on 10 July following months of fighting.
However, about three-quarters of Tal Afar is believed to be under militant control – including the Ottoman-era citadel at its centre, Reuters wrote, citing an operational map published by the Iraqi military.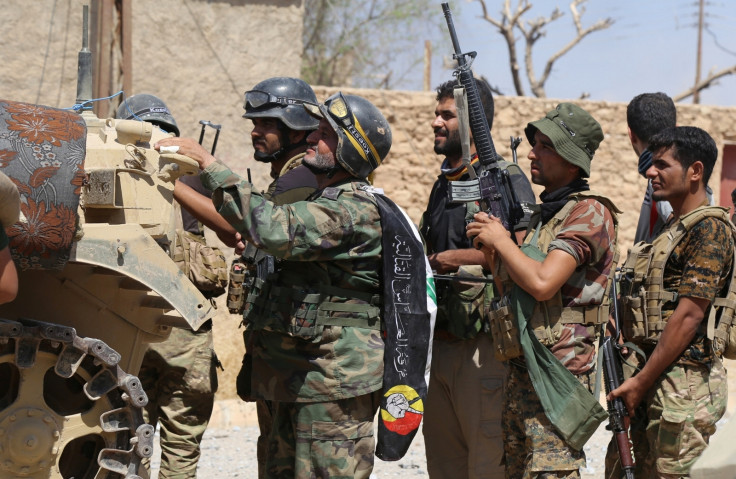 Meanwhile, Lise Grande, the UN humanitarian coordinator for Iraq, has raised concerns for the people trapped inside the city amid the intense fighting.
She said that more than 30,000 people had already fled the city and its surrounding areas, but some 10,000 civilians still remain inside. "Food and water are running out, and people lack the basic necessities to survive," she elaborated.