Remake of Clangers TV show is 'funny and subversive' says Michael Palin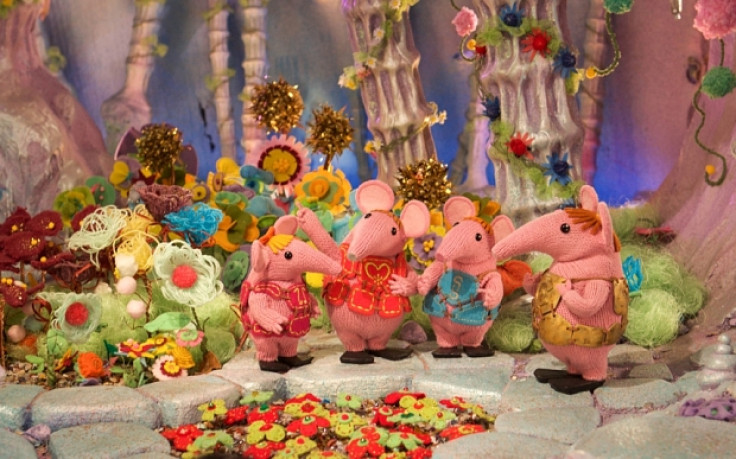 Children's TV series the Clangers is returning to the small screens at a cost of £5m, with Michael Palin as narrator.
The Monty Python star said he was "proud and pleased" to be offered a part in the remake, which was first launched 45 years ago.
He described the job as "one of the best I've ever been offered".
In a Radio Times interview, Palin said: "It was calm and very therapeutic. Clangers was a haven. And I loved the audacity of the swanee whistles and the wacky gentle humour."
The 72-year-old broadcaster replaces the voiceover of Oliver Postgate who died in 2008. Postgate's son Daniel has written many of the scripts for the new series.
"I loved the tone that Oliver brought to the original," said Palin. "He did it in a nice, quizzical way. It was one of the great narrations of its kind."
Part of the popularity of the series was its simplicity and surreal plot lines, about a peace-loving group of creatures who lived on, and inside, a small moon-like planet and spoke only in whistles. It was populated with strange characters like the Soup Dragon and space mice.
Explaining his role, Palin says: "I act as an observer to the planet, trying to work out what is going on. My favourite phrase is 'Oh dear.' And 'Oh dear' comes up a lot in the drama of the episode!"
Among his favourite characters is Major Clanger, a not entirely successful inventor. "And I'm very fond of the Iron Chicken. She just floats about in space."
The new Clangers will be on Cbeebies during teatime on weekdays in a new 52-part series and the rights for the series have already been sold worldwide from Japan to the United States. In America, Star Trek's William Shatner will be the narrator.
"Clangers has something for everybody," Palin adds. "Their world is peaceful and harmonious. Money doesn't matter on the Clangers' world. It is very calm."
© Copyright IBTimes 2023. All rights reserved.